Robert Kraft's influential ownership in sports and business is a notable facet of his career. With a substantial presence in the sporting world and diverse business interests, he has made a mark as a prominent figure.
In short, Robert Kraft owns the NFL's New England Patriots and MLS's New England Revolution. He is the chairman and CEO of The Kraft Group, a company interested in sports, entertainment, real estate, and manufacturing.
The Kraft Group owns Gillette Stadium, where both teams play their home games. However, he does not own Gillette Razors or Kraft Foods, which merged with Heinz to become a major food company.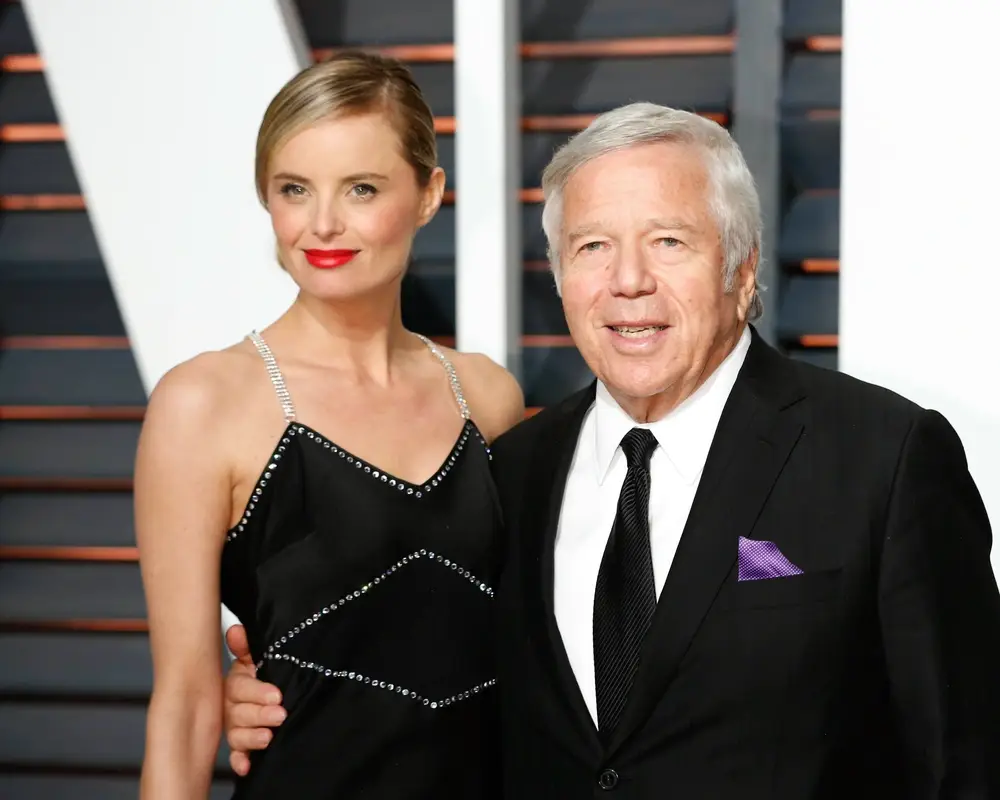 Key Takeaways:
Robert Kraft owns the New England Patriots, an NFL football team, and the New England Revolution, an MLS soccer team.
Robert Kraft is the chairman and CEO of The Kraft Group, a diverse holding company interested in sports, entertainment, real estate, and manufacturing.
The Kraft Group owns various businesses, including Gillette Stadium, the home venue for both the Patriots and Revolution.
Despite owning Gillette Stadium, Robert Kraft does not own Gillette Razors; they belong to Proctor and Gamble.
Let's dive into more details…
How Many Companies Does Robert Kraft Own?
According to Bloomberg, Robert Kraft owns several business companies. And his business ventures are all worth $7.22 billion. Besides, he has a massive family business, The Kraft Group. All of the names and their brief discussions have been given below:
Gillette Stadium
New England Patriot
Patriot Mall
Revolution Soccer Team
Rand-Whitney
New Indy Paper
In 1994, Robert Kraft purchased the New England Patriots Football League. In 2022 valuation, the football team's valuation was $5.9 billion. It is currently one of the most reputed NFL teams in the world.
He has a family business named Kraft Group. He also owns a paper and packaging company called Rand-Whitney through his family business. He makes an annual salary of $40 million as a company founder.
Moreover, Robert Kraft has a huge mill business and a Patriot shopping mall. From here, he makes a considerable amount of money every year.
Additionally, the billionaire owns another soccer team named New England Revolution Soccer Team. It is worth $500 million based on current market price. He makes a tremendous amount of fortune through his teams.
On the other hand, the founder of Kraft Group owns a stadium called Gillette Stadium. He will make about $300 million at once if a match is held here.
Related: What Does Jerry Jones Own
Who Does The Kraft Group Own?
Robert Kraft and his family own the Kraft Group. It is primarily his family business. The Kraft Group is a parent company of Robert Kraft's other companies. After graduation, Robert Kraft laid a foundation for a unique and financially strong group of ventures.
Robert Kraft has a track record in several areas. They are –
Paper and packaging manufacturing and distribution of forest products
Sports and Entertainment management
Event management
Construction development
Real estate development
Philanthropy
Sustainability
Robert Kraft's Kraft Group is currently working worldwide with 9500 workers. The company takes place in the top 90 in the USA.
On the other hand, the paper and packaging unit produces over 4 million tons of paper every year. Besides, it is currently working in 90 different countries. From here, the Kraft family earns an annual rate of $500 million.
Apart from this, Robert and his late wife Myra were philanthropic before becoming a multi-millionaire. And they found happiness by giving back money to the community and the world.
Their foundations have donated millions to various charities and non-profit organizations worldwide. Additionally, this fundamental principle has led to an essential positive impact on countless organizations and communities.
Where did Robert Kraft Make His Money?
Robert Kraft makes most of his money through Football teams, stadiums, and the Kraft Group. He makes more than $7 billion from his companies all over the globe. Here, we will discuss the income statements from where Robert earns his fortunes.
In 1993, Robert bought out Victor Kiam's stadium for a low price. The total cost for ownership was about $27 million. At that time, he generated nearly $2 million annually from the stadium.
In 1994, Robert purchased the New England Patriots for $172 million. It was the highest price ever paid for a Football team then. He made an annual income of $70 million through the team.
In 1995, Robert spent $325 million to build his stadium, Gillette Stadium. At that time, he found the best steel at a low premium to build it. Every match in that stadium had been sold out. And he earned over a million dollars from here.
In 2007, Robert built a Patriot Place Mall beside his stadium to make a destination spot with several retail shops, restaurants, and more. He used over $250 million for it. It eventually came back to him through the mall's sales.
How Robert turned his $550 million investment into $2.6 billion is a business strategy and how he thinks about his life. He is known to be a perfectionist who can achieve anything with his fantastic plan.
Does Robert Kraft Own Gillette Razors?
Robert Kraft only owns Gillette Stadium. However, he does not own Gillette Razors. P&G (Proctor and Gamble) is the owner of Gillette Shaving Razor.
Robert has Gillette stadium. It is why people also think that he owns Gillette Razors. But the truth is he does not own any of the state of Gillette Razors.
Does Robert Kraft Own Kraft Foods?
People may be confused about some topic about Robert Kraft, whether he owns Kraft Food or not. But the truth is, neither Robert Kraft nor the Kraft Group owns Kraft Food.
In 2012, Kraft Foods merged with Heinz, the owner of Heinz group named Berkshire Hathaway and 3G Capital. It is currently the 5th largest food and beverage company in the world.