Peloton Interactive is an American exercise equipment & media company that was founded on January 3, 2012. The company has more than 50 skilled instructors. But the question is how much do Peloton instructors make?
Peloton does not publicly disclose the salary of the instructors. However, the instructors are assumed to earn approximately $500- $750 per class. On the other hand, top earners can make around $1k per class.
The main products of Peloton are internet-connected stationary bicycles & treadmills. These enable monthly subscribers to participate in classes online. The company charges a $44 monthly membership fee for attending classes and getting additional features.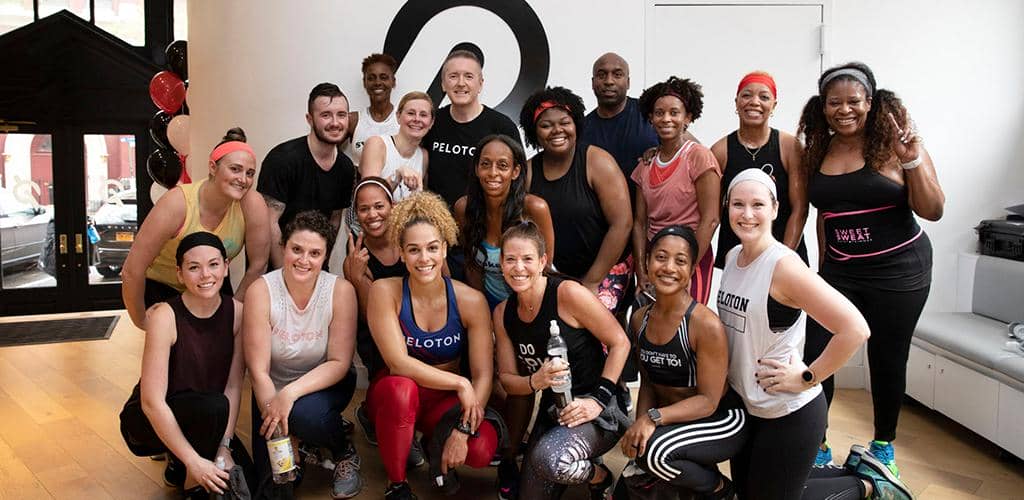 How Much Do Peloton Instructors Make A Year?
Peloton has over 50 skilled instructors working with the company for a long time. They earn a huge amount of money from Peloton by instructing the members.
The instructors make between $550- $700 per class. Currently, Peloton handed out stock options to attract popular instructors. Most of the senior instructors can make up to $500k annually.
On the other hand, an instructor can charge between $20k to $50k per promotional post on social media platforms. Peloton also gives some additional bonuses for specific reasons to its instructors.
As a result, their annual average earnings are huge amounts. But not all instructors make the same amount of money. It depends on experience, skill, and other criteria.
Related Read: How Much Does a Pilates Instructor Make
How Much Does Peloton Make a Year?
Peloton Makes more than one billion dollars during the last couple of years. Currently, it has an estimated net worth of $4 billion. The earning rate has increased by 120% year on year.
Peloton has most of its earnings generated by selling fitness products. On the other hand, the subscription segment is more profitable. Because it is growing fast. A member has to pay $44 per month for a subscription fee.
Peloton users have increased at a more rapid rate than the previous years. In 2019, it had 1.4 million users which became 3.1 million in 2020. Now it has more than 6 million users.
The annual revenue was $714 million in 2019. After that, the annual revenue becomes $1.83 billion. In 2021, surprisingly it became $4.02 billion which was an impressive amount.
Peloton's fitness hardware products and fitness apparel are very popular in the country. Several television stars like Cody Rigsby are working for the brand promotion.
Who Was The First Peloton Instructor?
Jenn Sherman is the first Peloton instructor. She is an American fitness instructor. About a decade ago, Jenn took her first indoor cycling class. She brings a focused intensity to every class, making her Peloton's most famous instructor.
Jenn is the oldest instructor. In 2013, Peloton hired her at a time when the at-home fitness giant was struggling for funding. Jenn Sherman has best known for her love of music at Peloton.
Lots of members are helped and inspired by the classes of Sherman. Her instructing skill attracted the members. Jenn Sherman has taught thousands of classes since 2013.
Who Are The Top Peloton Instructors?
Some top Peloton instructors are the lead, toughest, and most experienced.
Robin Arzon is the lead Peloton instructor working with the company for a decade. Jess Sims is the toughest Peloton instructor. She takes the most challenging weight training sessions and more than 200 strength classes.
Matt Wilpers helps the members to discover their max strength. Kendall Toole is a solid instructor who left her previous job for her fitness career. Alex Toussaint comes from a military background and is one of Peloton's hardest instructors.
Olivia Amato engages in tough rides that can get you through challenging sessions. However, several skilled instructors take fitness classes.