Pilates is one kind of mind-body exercise that was developed by German physical trainer Joseph Pilates in the early 20th century. There are more than 10k skilled instructors in the United States who are instructing regularly.
People are wondering, how much a Pilates instructor makes & how can actually earn a huge amount of money from the mind-body exercise. Let's figure out these answers.
A certified Pilates instructor makes between approximately $49k to $93k annually. On the other hand, the highest salary for a Pilates instructor in the United States is more than $110k.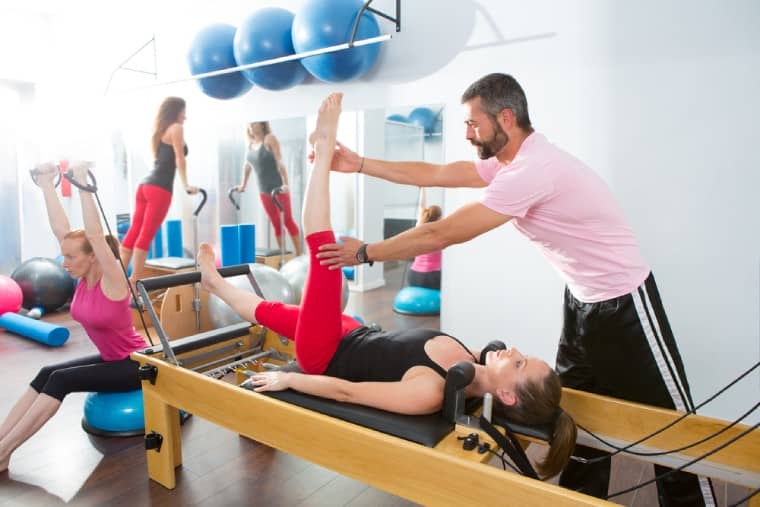 However, the salary range typically depends on many important factors like education, certification, additional skill, etc. Currently, it is an attractive occupation in the United States.
Basically, Pilates is best known as "Contrology." Now it is practiced worldwide, including in the United States, Australia, Canada, and the United Kingdom. However, Pilates is most famous in the United States.
How Much Does a Pilates Instructor Make in LA?
The salary range varies in different countries. Keep in mind that the charging rate depends on many important factors including educational qualification and skills. A Pilates instructor can make between an approximate $63k and $90k in Los Angeles.
However, the salary range typically falls between an average of $45k & $100k. Those who are the most skilled instructors in Los Angeles can make more than $115k annually. The average salary for an instructor is $35 per hour in Los Angeles.
Currently, there are more than 1k instructors in Los Angeles and they are taking the exercise classes regularly. Nowadays, people are too conscious about their health so they are interested in practicing Pilates.
Related Read: How Much Does a Zumba Instructor Make
How Much do Pilates Teachers Make in NYC?
As Pilates is one of the most famous exercises in the United States, you can find thousands of skilled teachers in New York City who are taking regular classes now.
But you have to spend a specific amount of money to hire those instructors. In New York City, a Pilates instructor can take about $67k annually. However, it is not the exact amount that you can spend.
The most experienced instructors can make about $100k per year. But basically, the salary range typically stands between $50k and $93k. It should be also known to you that some instructors may take hourly payment.
How Much do Pilates Instructors Earn in the UK?
Pilates is famous in the USA as well as in the UK. An instructor can earn up to £100k in the UK. However, the average salary range in the UK is between £22k and £55k.
A most experienced instructor can earn a huge amount yearly. On the other hand, 1-4 years experienced instructor earns an average of £20 per hour. A mid-career instructor who has 5-10 years of experience may charge about £30 per hour.
They can get bonuses and tips as well as overtime pay from members. As a result, after the end of the month, they have a healthy amount of money.
Who Are The Top Pilates Instructors?
There are thousands of Pilates instructors around the world. Now we are sharing some most influential Pilates instructors that may inspire you.
Amy Jordan is the founder of WundaBar Pilates and she can inspire you to work harder so that you can keep your body fit. Her studio is located in California and New York City.
Karen Lord will make sure to get you to feel a good vibe in the workout routine. You can find her in TriBeCa, New York City. If you are ready for a personalized workout journey for your inner model, you may meet with Hollie Grant.
Lisa Hubbard will help you with traditional Pilates practice by adding dance elements. She is the founder of Rytm Pilates. Here we are sharing some best Pilates instructors on YouTube.
Blogilates- 6.78 million subscribers.
Move With Nicole- 988k subscribers.
Lottie Murphy- 289k subscribers.
IsaWelly- 131k subscribers
Gone Adventuring- 23.5k subscribers.
On these YouTube channels, you will get hundreds of free videos.
Can I Make a Living as a Pilates Instructor?
Yes, it is one of the interesting sources where you can earn a healthy amount of money as well as enjoy your work. An instructor of Pilates can earn up to $50k monthly.
Basically, Pilates instructors work in fitness centers. But nowadays they are giving their services through online platforms. Members are also interested to take the services from home.
Anyone can choose to turn his passion for Pilates into a career by instructing others. But skill and experience are mandatory to become a Pilates instructor.