Jeff Lynne is an English singer, record producer as well as a songwriter. He owns a net worth of $60 million.
Jeffery Lynne was shortly named Jeff Lynne. He is a member as well as a co-founder of the English-American superhero group "The Traveling Wilburys".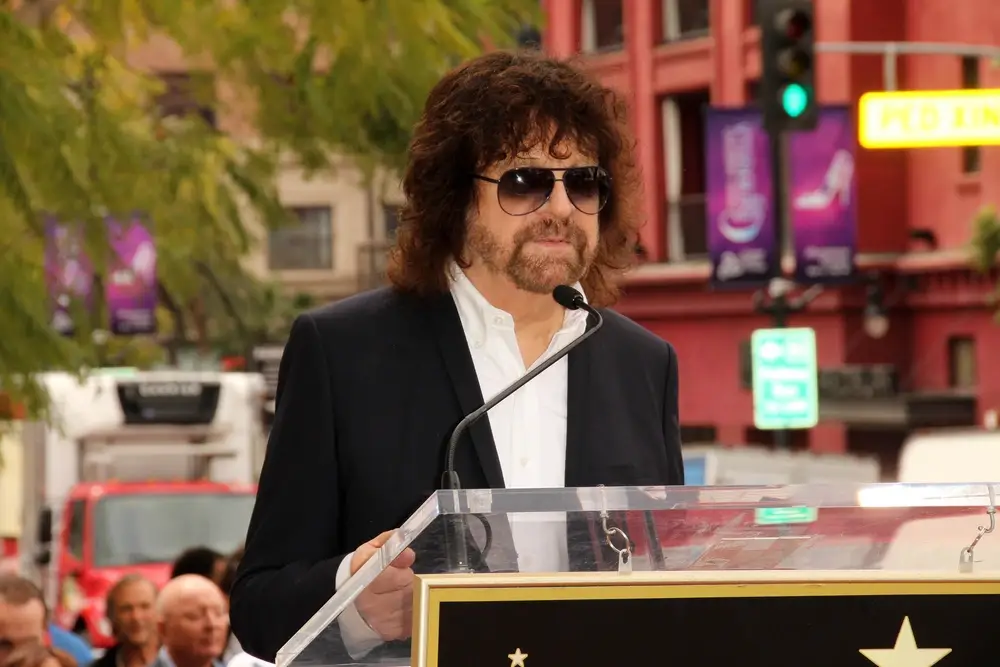 Besides, this talented English musician is the co-founder of the rock and roll band "Electric Light Orchestra".
Jeff took the pseudonyms "Otis Wilbury", & "Clayton Wilbury" while working with Traveling Wilburys. He worked with the famous singer George Harrison, Bob Dylan, & Roy Orbison.
In 1990, Lynne released his maiden solo album "Armchair Theatre". It took twenty-two years to release his second solo album "Long Wave".
In 2014, Jeff started concert touring reforming his Electric Light Orchestra (ELO) band under the name "Jeff Lynne's ELO". This God-gifted musician produced fifteen ELO singles. His produced singles were listed in the Top 10 record list in the UK.
Talking about achievements, this English singer has won numerous reputed awards. On the Birmingham Walk of Stars, Jeff Lynne received a star in 2014. Besides, he took another star on the Hollywood Walk of Fame in 2015. Jeff further received 3 Ivor Novello Awards.
Also Read: David Crosby Net Worth
Jeff Lynne: At a Glance
| | |
| --- | --- |
| Full Name | Jeffrey Lynne |
| Gender | Male |
| Date of Birth | December 30, 1947. |
| Birth Place | Shard End, Birmingham, United Kingdom |
| Height | 1.79m |
| Weight | 75kg |
| Spouse | Rosemary Lynne (m. 1972; div.1977) & Sandi Kapelson (m. 1979) |
| Children | 2; (Stephanie Lynne & Laura Lynne) |
| Profession | Singer, Songwriter and Record Producer. |
Early Life
On December 30, 1947, Jeff was born in Birmingham, UK. Jeff's father Phillip Lynne was a headman at Birmingham council's Roads Department & his mother Nancy Lynne worked at ATV television.
At an early age, Jeff was passionate about music. He first heard Roy Orbison's "Only the Lonely" & fell in love with Rock Music when he was 13. Later on, he left his school to form his maiden band "Rockin' Hellcats" at the age of 15. During his early music career, he moved and formed several music bands.
Though Jeff's mother wished him to be a cameraman he was steadfast in his goal.
Career
At the age of 15, Jeff started his musical journey with Robert Reader & David Walsh forming his first band "Rockin' Hellcats". The band performed in and around Birmingham and they got weekly bookings at the Regal Cinema in Handsworth.
In 1966, as a lead guitarist, Jeff joined the "The Nightriders" and was soon promoted to the group's chief songwriter. Three years later, Jeff along with the group produced their second album "Idle Race" though it failed to crack the chart in the UK or USA.
Nonetheless, Jeff didn't lose his dream. In 1970, Jeff along with Wood and Bev Bevan formed their new band ELO. In 1973, their "ELO 2" was listed in the British top 40 album chart.
Later on, Jeff performed with numerous famous singers and was praised highly. He took several awards. His singles were listed in the top 10 record list. Now, this rock musician passing great days accumulating $60 million in his pocket!   
FAQs
Are ELO still alive?
The Electric Light Orchestra (ELO) is an English rock band formed by Jeff Lynne, Roy Wood, and Bev Bevan. This rock band remained inactive between the years 2000 to 2014. Jeff reformed the band and started concert touring in 2014 making the band alive.
What Is ELO's Most Famous Song?
The rock band Electric Light Orchestra's popular songs are "Can't Get It Out of My Hand", "Roll Over Beethoven", "Sweet Talkin' Woman", and so on.
Who Did Jeff Lynne Play With?
Jeff Lynne has founded and enrolled his name with many popular bands. These bands are "The Idle Race", "Ringo Starr & His All Starr Band", "Traveling Wilburys" (1988-1990), "Electric Light Orchestra" since 1970.