DeMario DeWayne White Jr. is an American rapper who is best known for his stage name Moneybagg Yo. After releasing the debut project "Federal 3X" in 2017, his prominence rose to the mainstream.
Currently, Moneybagg Yo is one of the most in-demand artists in the industry. As usual, people are excited to know, how much Moneybagg Yo charge for a show.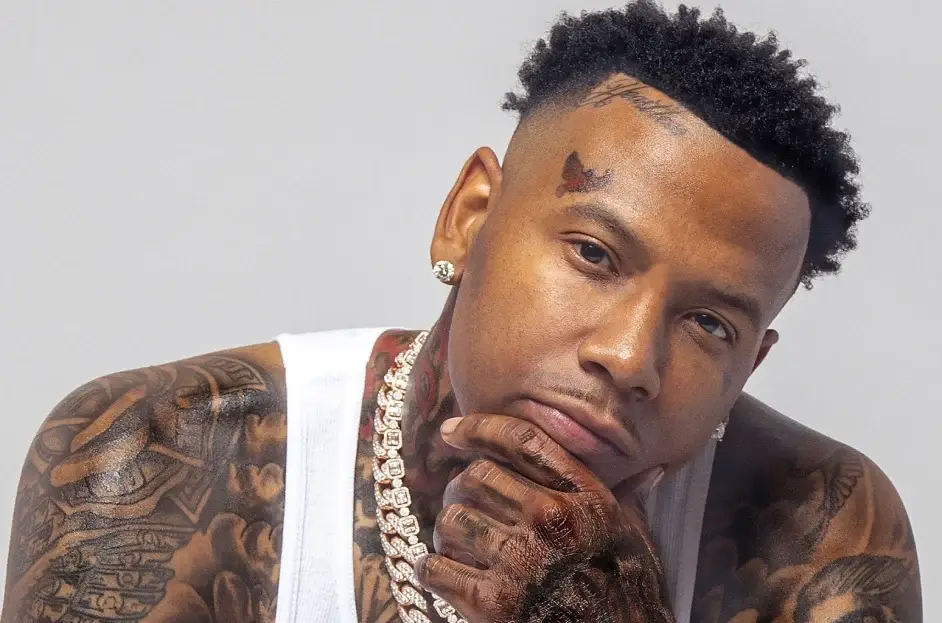 How Much Moneybagg Yo Charge Per Show in 2022:
A few months ago, Moneybagg Yo revealed his charging rate while chatting with TMZ at an airport. He told TMZ that he charges a hefty $200k per show. The chatting video has been shared on YouTube.
In addition, a few years ago he got just $2500 per show. Within a year he has become successfully risen to the mainstream by releasing some tremendous mixtapes including 2 Heartless and Time Served.
Now Moneybagg Yo is trying to get up to $500k per show. He is able to catch the attention of some legendary artists including Snoop Dogg. His popularity has been more increased than the previous years.
Related Read: How Much Does NBA Youngboy Charge For Show
How Much Does Moneybagg Yo Charge For a Feature?
On an Instagram post, Moneybagg Yo reflects that he charges $100k for a feature now. Previously, the rapper charged $750 per feature. His one of the best albums "A Gangsta's Pain" helps to increase the feature rate considerably.
Typically, a rapper charges an average range between $100k to $1 million for a feature. When it comes to a famous music artist, he will take a standard rate per feature.
How Much Does Moneybagg Yo Make a Year?
At present, the American rapper Moneybagg Yo makes an estimated $2 million a year. That might be a lot to you. But it is a standard earning rate for a popular rapper in the industry.
Looking back to the previous earning rate, he made just around $350k annually which was not so big amount for him. But now in 2022, he makes millions of dollars a year.
Moneybagg Yo earns from multiple sectors including ad revenue. He has an official YouTube channel with 2.75 million subscribers. The channel gets more than 35 million views & earns around $150k each month.
How Much Does it Cost to Book Moneybagg Yo Now?
In January 2020, Moneybagg Yo's third album "Time Served" took place number 3 on the American Billboard 200. This successful project made him one of the most influential music artists in the American music industry.
So, you have to spend a healthy amount of money to book Moneybagg Yo for your show. Now he takes $200k per show. It can be more than we have noticed. Because the rapper is trying to grow up his charging cost.
Moneybagg Yo sets his eyes on a price of half a million per show. In the previous time, he had been caught up in just a $2500 booking fee. His booking fee has been increased at a rapid rate within a year.
Is Moneybagg Yo Available to Perform Now?
According to the sources, Moneybagg Yo has some upcoming shows. So, he is looking busy nowadays. Though he is busy with his new projects, he may give you a schedule for your show.
If you want to hire him for your events, you should contact him or go through a legal booking agency. However, you should prepare to spend a healthy amount of money to book him.
How Can I Get in Touch With Moneybagg Yo?
It is not so difficult to contact Moneybagg Yo. There are several ways to get in touch with Moneybagg Yo. He lives in a picturesque area of Memphis, Tennessee.
Moneybagg Yo is active on social media. He has a Twitter account named Certified Speaker (@MoneyBaggYo.) On the other hand, he has an official Facebook page.
You can text him privately on the Facebook page. Moneybagg Yo did not share his personal contact number publicly due to security purposes. So, we can't give you his personal number or Gmail address.
By the way, you can contact his manager to make a deal with Moneybagg Yo. Mike Brinkley is the current manager of the music artist. He is a Roc Nation senior VP artist as well.
Moneybagg Yo's Ticket Price
Ticketsmarter reported that Moneybagg Yo's ticket can be found for between $58 and $150. Usually, you have to spend more money to get a vivid seat at his concerts. You can get his upcoming concert tickets online.