By investing successfully in different platforms George Soros made money and now he owns about $8.6 billion.
George Soros is a renowned hedge fund manager and is regarded as one of the most influential investors of any generation.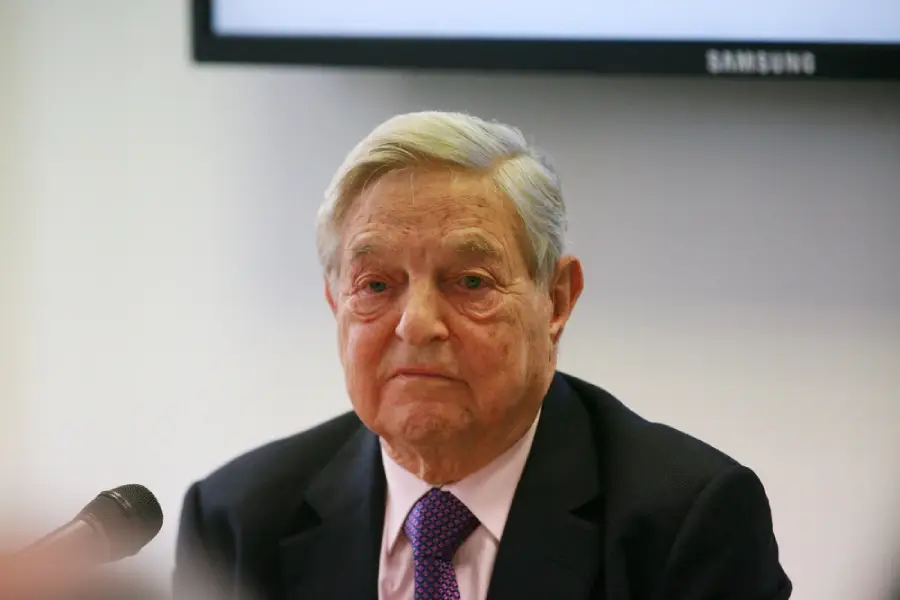 He presently ranks as the 288th richest person in the world, as of Forbes. In 1969, George Soros established Double Eagle. It is his first hedge fund.
Later he founded Soros investment management in 1973 using the earnings from this investment.
The Quantum fund was also operated by George Soros. That fund generated an estimated annual return of 30% between 1970 and 2000.
Eventually, the Quantum fund took the place of Double Eagle as the main hedge fund which George Soros advised.
He has amassed a wealth currently worth in the billions thanks to his understanding of global and regional economic trends as well as his deep finances and risk tolerance.
George Soros continues to serve as the organization's chairman.
Besides being a successful investor, he is equally a philanthropist. George Soros used to donate the majority of his career's earnings to charitable causes.
Also Read: How Did Andrew Tate Make Money
What company does George Soros own?
There are many companies George Soros owns. Some of them are;
Alphabet INC
Activision Blizzard
T-mobile
Disney
General Motors
Wayfair
Salesforce
Accenture
Aramark
Qualcomm INC
Taiwan Semiconductor
George Soros's early life and Education:
George was born on 12th August 1930. Budapest, Hungary, was the place of birth of George Soros.
Both of his parents were Jews and his father worked as a lawyer. Soros was only 14 years old in 1944, when the Nazis invaded Hungary and started sending Jews to the extermination camps.
In order to escape to the countryside of Hungary and survive the war, George and his family were able to obtain new identities.
Soros came to England after the war, where he enrolled at the London School of Economics. In London, he was studying under philosopher Karl Popper.
Popper's views on the boundaries of information and the importance of open societies might have had a significant influence on Soros's later charitable endeavors.
Soros was employed as an office clerk at a commercial bank in London after finishing his education before relocating to the US in 1956.
As a financial analyst, he first entered the workforce before founding his very own hedge fund named Soros Fund Management.
Soros's early experiences, especially his survival through the Holocaust, left a big influence on his outlook on life as well as his charitable work.
His charitable charities have contributed billions of dollars to support democracy, human rights, and open societies across the world.
What is George Soros famous for?
George Soros is renowned as "the man who broke the Bank of England (BOE)". Because of his aggressive GBP bets which compelled the BOE to depreciate the pound.
On September 16, 1992, he won the wager and generated a revenue of $1 billion that day.
Besides, he is also renowned for his significant charity endeavors and lucrative profession as a manager of hedge funds.
Additionally, Soros is well-known for his contentious political engagement. He has been an active participant in political campaigns all around the world.
George Soros also worked as a vocal advocate of liberal and progressive ideas.
What is George Soros's trading strategy?
George Soros mostly engages in macro-short-term speculation.
His trading strategy focused on placing highly leveraged, one-way bets based on macroeconomic and market assessments of the changes in commodity prices, currency rates, derivatives, bonds, stocks, as well as other assets.
He combined his conviction in human rights and free markets with a scientific investigation in his investment approach.
The following list summarizes his investment philosophy's four main trading principles:
The "reflexivity" theory: According to the notion, a market player's action directly affects the fundamentals of the market.
Their irrational actions cause booms and busts that offer investment opportunities. Reflexivity is the cornerstone of Soros' investment approach.
He keeps an eye out for market booms and busts.
Physical cues: When making investing selections, he also pays attention to his physique.
For instance, pain or headache can be sufficient for someone to cancel an investment.
Scientific method: Soros analyzes the market using scientific techniques.
He develops a system that anticipates future financial market events using probability and recent market data.
He often starts off with a lesser investment to test his idea. And if it works, he raises it.
Read and reflect: When Soros needs to make important financial choices, he consults with a small number of advisors and experts.
He claims that before acting he takes some time to read and reflect after consulting with his group of analysts and reviewing at least one opposing viewpoint to his approach.
Does George Soros give any of his money away?
Yes, George Soros gives away his money.
George Soros established The Open Society Foundations. This foundation is the greatest private funder of nonprofit organizations.
Actually, it works for human rights, democratic governance, and justice in the world. Soros has given the Foundations an amount of $32 billion.
Additionally, he has funded education sectors. He donated to Bard College a $500 million endowment in 2021.