A game show host manages a game show, introduces contestants, and leads the show throughout the whole time. At present, it is one of the most demandable jobs worldwide because of its salary and luxurious lifestyle.
In this field, the best game show hosts take the highest fees. But, the question is, who is the highest-paid game show host now?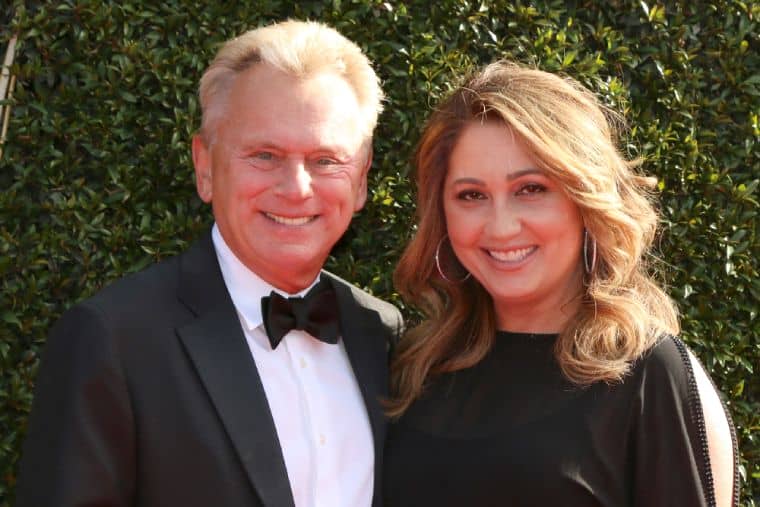 Highest Paid Game Show Host 2022:
As of 2022, the highest paid game show host is undoubtedly Pat Sajak. He has been the host of Wheel of Fortune for over 35 years and earns a reported $15 million per year. That salary makes him one of the highest paid television personalities in the world.
Throughout his whole career, Pat Sajak was nominated nineteen times for the Daytime Emmy Award and won three times. He has an estimated net worth of $70 million which is roughly $15 million less than Vanna White.
She is an American television game show host along with an actress with an estimated net worth of $85 million. Now, you may be thinking Vanna White is the highest-paid game show host.
However, Pat Sajak is the highest-paid game show host. He makes more than $15 million annually while Vanna White makes roughly $10 million per year.
Though Vanna's net worth is more than Sajak's net worth, she earns approximately $5 million less than him. So, we can say that Pat Sajak is the highest-paid game show host in 2022.
Vanna White has other's income sectors including real estate. Therefore she is actually richer than Pat.
Related Read: How Much Does Vanna White Make Per Episode
What is Pat Sajak's Annual Salary?
Pat Sajak is the longest-running game show host in the industry till now. He earns approximately $53k per show. As a popular host, Sajak's annual salary is over $15 million.
Pat Sajak has made an impressive position at Wheel Of Fortune since 1981. The host makes a pretty hefty amount of money from the game show.
According to the sources, the game show host works usually 48 days a year and four tapping days per month. When it comes to paying per workday, Sajak makes around $312k.
Sometimes, the game show has recorded up to six shows per day. Wheel of Fortune has done 7k episodes since its starting. However, Pat Sajak does not make the largest paycheck from Wheel of Fortune every year.
Why does Game Show Hosts Make so Much Money?
It is likely a combination of factors. Game show hosts are often seen as trusted authority figures, and they play a key role in the success of the show. They also have a lot of experience and name recognition, which makes them valuable to networks.
Whatever the reason, there is no denying that game show hosts are some of the highest paid people on television. If you ever dream of hosting your own show, you may want to start saving up now!
How Much do The Hosts on Game Show Network Make?
Current statistics tell that a game show host can make an average of $50k. The earning range usually in the United States is from $18000 to $87000. Most of the game show hosts make around $24k and $27k.
On the other hand, top earners make more than $100k like Pat Sajak earns roughly $312k. You should know a game show host gets a certain amount of bonus and tips each year along with his salary.
Who is The Richest Game Show Host?
Till now, the richest game host is Ryan Seacrest. He has an estimated net worth of $450 million. According to IMDB, Ryan hosted a game show in 2013 named "The Million Second Quiz."
His vast net worth makes him the richest game show host. Previously, Merv Griffin was the richest game show host with an estimated net worth of $1 billion. But his career came to end after his death in 2007.
What is The Highest Paying Game Show?
Jeopardy is the highest-paying game show. In American game show history, top winners have earned from the quiz show. It is an American game show which has completed over 8k episodes since its beginning.
Brad Rutter is better known as the highest money winner on one game show. He won $4.93 million from the Jeopardy game show. A brainy software engineer Ken Jennings has won $4.37 million from Jeopardy.
What Makes a Good Game Show Host?
There are some important aspects of hosting a game show. It will help you to be a good game show host. First of all, a game show host must need the ability to ask relevant questions.
Besides, the ability to research and write, a good sense of timing, and rehearsing beforehand are also mandatory to become a good game show host. You must be casual and friendly.
Is Game Show Host a Good Career?
A game show host has fallen under the broader career category in the job sector. They have a great opportunity to generate a handsome amount of money with a good reputation.
Because of an exciting game show, a host can enjoy his work properly. People are expecting these kinds of jobs to lead a luxurious lifestyle. That is why it is one of the most demandable jobs in the current world.