Cardi B's fee for a feature in a song can vary widely depending on factors such as her current popularity, the project's scope, and negotiation between parties.
As per my research, Cardi B was known to charge anywhere from $100,000 to $550,000 or more for a feature verse on a song. However, it's important to note that these figures can change over time and may not reflect her current rates.
Artists and their management teams typically negotiate collaboration fees so that the exact amount can differ from one project to another. For the most accurate and up-to-date information on Cardi B's feature fees, it's advisable to contact her management or check industry sources.
Besides, Cardi B is a cultural icon and highly sought-after collaborator, known for her infectious personality and unique flow. She typically charges $550,000 for high-profile collaborations.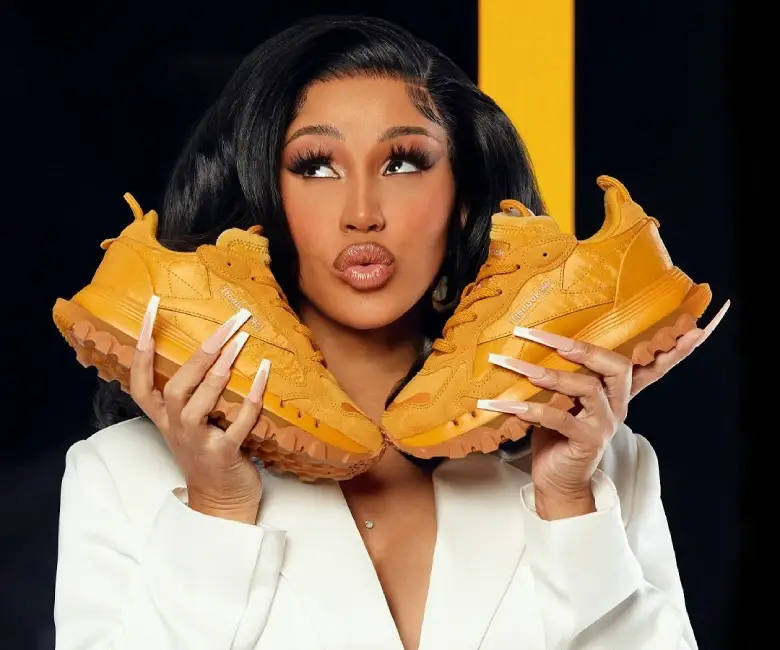 How Much Does Cardi B Charge for a Show?
The famous hip-hop artist recently disclosed the astonishing sum she receives for her live performances.
Not long ago, Cardi B posted a text message from a team member outlining a proposal of $2.3 million for two shows. She didn't reveal the identity of the offeror, but it is related to a significant festival performance scheduled for July.
She commands a fee of $1,150,000 for each of these shows.
How Much Does Cardi B Make a Year?
Did you know Cardi B's Instagram profile has a whopping 65.89 million followers? To put this into perspective, the average Instagram user usually has only around 150 followers. This means that Cardi B has over 439.3 thousand times more followers than the average user.
Moreover, each of her photos receives about 2.2 million likes, much higher than the 21 median likes that most Instagram accounts usually receive on average.
With a 1.0% engagement rate, Cardi B can charge up to $164.74K for a sponsored post. With her large following, she could earn around $120.26 million yearly if she posted one sponsored post daily.
Remember that influencers typically have multiple sources of income, with paid posts being just one of them. They may run their businesses, create and sell their products, participate in events and panels, or generate revenue from their original content.
How Much Does Cardi B Charge for Fast and Furious Movies?
It has been reported that Cardi B has joined the cast of Fast & Furious 9. This news comes after Vin Diesel posted a video with the Grammy winner on the final day of filming in the U.K.
Entertainment Weekly has confirmed that she would have a "small role" in the film. In Diesel's video, Cardi expressed exhaustion but excitement for the project.
In Fast & Furious 9, Cardi B portrays Leysa, an old friend of Dom's whom he met in the Dominican Republic.
Cardi B got a minimal role in the movie. However, she made at least $100,000 from here and gained international recognition thanks to the Fast and Furious 9.
What is Cardi B's Net Worth?
Cardi B has an estimated net worth of $80 million. Besides, she makes more than $50 million every year. Moreover, she performs in various shows, earning around $1.15 million each. It is just the beginning of her journey.
The last 3 years net income has been given below accordingly:
2022 Net Worth — $70 million
2021 Net Worth — $63 million
2020 Net Worth — $55 million
In 2020, Cardi B made most of her money through YouTube and Instagram by posting and sharing awareness among her fans and supporters.
How Much Does Cardi B Make from the Internet?
Cardi B has an official YouTube channel with 19 million subscribers. She makes about $3 million every year through ad revenue. Besides, for every video, she earns $25,000.
Some of her income statements through YouTube ad revenues have been given below to know better at a glance:
Daily Income — $25,000 (Average)
Weekly Income — $60,000 (Average)
Monthly Income — $250,000
Yearly Income — $3,000,000
Besides, if she gets a video sponsor, she will get twice what she makes now.
Moreover, Cardi B has a TikTok channel with over 23.4 million followers. From here, she generates $1.7 million every year.
How Much Does Cardi B Make in Total?
Cardi B is widely known as a successful hip-hop artist and a significant financial force. She's among the music industry's highest earners, with an astounding annual income of $28 million. Each month brings in an impressive $2.33 million, enabling her to enjoy a lavish lifestyle.
Looking closer, Cardi B's weekly income amounts to an awe-inspiring $538,461.54. This equates to over half a million dollars earned every seven days.
However, that's different from where the generosity ends. She rakes in a staggering $107,692.31 daily, showcasing her remarkable triumph and the hunger for her electrifying shows.
All of her income statements have been given below to know better at a glance:
Annual Income — $28 million
Monthly Income — $2.3 million
Per Show Income — $1.15 million
Weekly Income — $538 thousand
Net Worth — $80 million
Cardi B has unquestionably established herself as a financial force to be reckoned with in the world of entertainment thanks to her quick rise from a stripper to a global superstar and her business savvy and charismatic personality.
Her incredible wealth is proof of her talent, perseverance, and capacity to rule music sales and the business world.