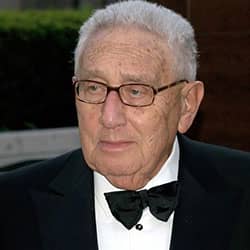 Henry Kissinger is a veteran politician, diplomat and former US Secretary of State, who has a net worth of $20 million. Henry Kissinger was born in Germany, formerly known as Bavaria on May 27, 1923.
Henry was the National Security Advisor in 1969. Apart from that, he also appointed the US Secretary of State of the Richard Nixon Administration in 1973.
Basically, Henry entered America with his family as a Jewish refugee in 1938 during WWII.
One of the most remarkable things about him is that he achieved the Nobel Prize in peace in 1973 for taking a role in the ceasefire in the Vietnam War.
Earning Highlights
Henry Kissinger Net Worth: $20 million
Henry Kissinger: At a Glance
| | |
| --- | --- |
| Born: | May 27, 1923 |
| Birth Place: | Fürth, Weimar Republic |
| Birth Sign: | Gemini |
| Height: | 5' 8" (1.75 meter) |
| Weight: | Unknown |
| Nationality: | American |
| Marital Status: | Married |
| Spouse: | Nancy Kissinger |
| Children: | David Kissinger, Elizabeth Kissinger |
| Profession: | Politician |
| Net Worth: | $20 million |
| Education: | City University of New York, City College, Harvard University (AB, AM, PhD) |
| Language: | English |
| Awards: | Nobel Peace Prize |
Henry Kissinger Career
Henry Kissinger completed his PhD from Harvard University, and then he remained there as a faculty of the Department of Government.
He performed as the director of the Harvard Defense Studies Program from 1958 to 1971.
Moreover, Henry Kissinger was also appointed as the director of the Harvard International Seminar from 1951 to 1971.
Kissinger was the National Security Advisor of the Nixon administration. Later he became the Secretary of State under President Richard Nixon.
The most interesting thing is that he continued as Secretary of State for the Gerald Ford Presidential Administration who was Nixon's successor. Now he is a political consultant.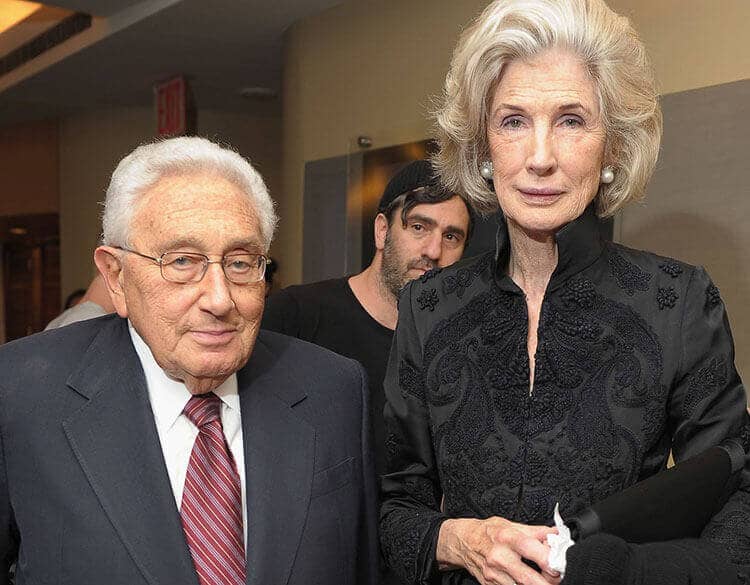 FAQs
What is Henry Kissinger most famous for?
Henry Kissinger is mainly famous for his Nobel Prize which he achieved for negotiating a ceasefire in the war between the USA and Vietnam in 1973. Another reason is that he was the US Secretary of State under the Richard Nixon Administration. He is also well-known as a geopolitical consultant.
When Henry Kissinger got married?
Henry Kissinger first got married to Ann Fleischer in 1949, but the couple got divorced in 1964. Then he got married to Nancy Sharon Kissinger in 1974.
Is Henry Kissinger's wife Nancy still alive?
Yes, Nancy Kissinger is still alive who was born on April 13, 1934. You know she is the wife of Henry Kissinger who is the former US secretary of state.
Why did Kissinger win the Nobel Peace Prize?
Kissinger played an excellent role in US foreign policy from 1969 to 1977. He jointly achieved the 1973 Nobel Peace Prize with Le Duc Tho for playing the role to establish a ceasefire between Vietnam and U.S.
What war crimes did Kissinger commit?
According to Hitchens, Kissinger should face prosecution "for war crimes. In fact, Kissinger's crimes can be compared to crimes against humanity. Apart from that, Hitchens also cited that Kissinger should get punishment for offenses against international law. He also calls him "a stupendous liar with a remarkable memory."