Summit1g is a celebrated American Twitch streamer whose original name is Jaryd Russell Lazar. He gained prominence while playing a first-person shooter game, Counter-Strike: Global Offensive for the teams named Mythic and A51. Currently, Summit1g is streaming games, such as GTA V, Elyon, Split Gate, etc., on Twitch.
Keep on reading to discover more about Summit1g, originally Jaryd Russell Lazar. Explore how he became famous and what he does besides streaming games and YouTube content creation. Moreover, know some basic information about Jaryd, such as his biography, early life, relationship status, and many other things.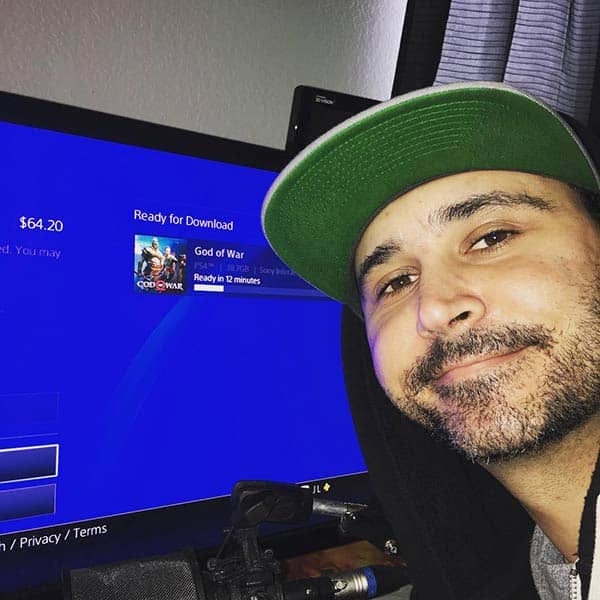 What is the net worth of Summit1g?
American video game streamer Summit1g possesses around $2 million.
Our website has estimated Jaryd Russell Lazar or Summit1g's net worth by approximating the payments he got from streaming games, YouTube, and other sources. Anyways, there is no evidence of his exact net worth on the internet or anywhere else where general people can access it.
Related: How much xQc earn from Twitch?
How much does Summit1g make from Twitch.tv?
Summit1g makes a vast amount of money from his Twitch account as he has a total of 5.9 million followers on this platform. Here, he earns money from subscribers, advertisements, and donations.
Currently, Summit1g has around 36 thousand subscribers on Twitch, and to subscribe, one has to pay 4.99 dollars. Besides, he gets up to 10 dollars ad revenue per 1000 viewers. In addition, Summit1g also accepts bitcoins from donors.
How much does Summit1g make from the YouTube channel?
Summit1g makes around 40 thousand dollars per year on average from his YouTube channel named Summit1g.
According to Social Blade, Summit1g opened his YouTube channel on 18 January 2013 for streaming gameplays. Currently, his channel has a total of 116 million views with 965 uploaded videos, which would bring an estimated 500 thousand dollars in total.
From the following website, it can be seen that Summit1g video contents get up to 60 thousand views per day on average which is worth 250 dollars. Besides, the number of views on his channel is growing every day, which is one kind of success for his channel.
What are the contents of the Summit1g YouTube channel?
Summit1g YouTube channel is one of the most famous gameplay channels on YouTube. He generally makes game streaming videos by playing GTA V, Elyon, etc. Besides, Summit1g sometimes comes in live to broadcast gameplay. In addition, his videos make around 70 thousand views.
Summit1g YouTube channel at a glance
| | |
| --- | --- |
| YouTube Channel Name | Summit1g |
| User-Created | 18 January 2013 |
| Country | United States of America |
| Channel Type | Games |
| Total Uploaded Contents | 965 |
| Total Subscribers | 705 thousand |
| Total Views | 116.09 million |
| Channel Grade | B |
| Country Rank | 8924th |
| Games Rank | 4471th |
| Yearly Earnings | 2.8 thousand to 45.5 thousand dollars |
Does Summit1g have any online merchandise store?
Summit1g has an official website named summit1g.gg. He uses this website to sell merchandise online to his Twitch and YouTube fans and followers. On the website, Summit1g sells sweaters, Zip-up hoodies, long sleeves, snapbacks, facemasks, etc., and the merchandise price range is between 15 to 65 dollars only.
From the website, Summit1g makes a massive profit as his fan-based community is massive, which we can see from his Twitch and YouTube accounts. Besides, he also earns from Google as his website encounters vast traffics every day.
Biography of Summit1g
| | |
| --- | --- |
| Real Name | Jaryd Russell Lazar |
| Professional Name | Summit1g |
| Gender | Male |
| Sexual Orientation | Straight |
| Date of Birth | 23 April 1987 |
| Place of Birth | Orange County, California, United States of America |
| Home Town | Colorado Springs, Colorado, United States of America |
| Zodiac Sign | Taurus |
| Religion | Jewish |
| Ethnic Background | Half Hungarian |
| Nationality | American |
| Nationality by Birth | American |
| Height | 5 feet 9 inch |
| Weight | 70 kg |
| Marital Status | Not Married |
| Relationship Status | In a Relationship |
| Girlfriend Name | LilChiipmunk (Twitch ID Name) |
| Profession | Twitch Streamer, Retired CS: GO player, and YouTube Personality |
| Net Worth | $2 million |
The early life of Summit1g
On 23 April 1987, Summit1g was born in Orange County, California, United States of America. His hometown is in Colorado Springs, Colorado, USA, and currently staying there with his brother. In addition, Summit1g was born in a Jewish family and follows Jewish.
Summit1g has been very fond of playing video games since his childhood. When he was in school, he drew the whole map of Counter-Strike on paper. However, Summit1g made video games for his profession while studying in the school.
Car Collection of Summit1g
Summit1g has a classic black Nissan Skyline GTR R32. While streaming gameplay, he confessed that he loves to drive GTRs and is a big fan of this model. However, Summit1g's car is right-handed and modified. Some online dealers sell these classic cars, which may be priced from 25 thousand to 75 thousand dollars.
FAQs
Was Summit1g married previously?
In 2013, Summit1g was married to Desirae Lazar. They married after dating for a long time with each other. Anyways, their marriage did not last long. In the same year of 2013, the couple divorced. In addition, Summit1g's former wife also plays in Twitch and still is his manager.
Is Summit1g the richest Twitch gamer in the world?
Summit1g possesses around 2 million dollars, and eventually, he is one of the wealthiest gamers of the Twitch video game streaming platform. According to Money Inc., he is in the 8th position on the list of top ten richest Twitch gamers. However, PewDiePie is at the top position of the following statistics.
What kind of PC does Summit1g use?
Summit1g's PC configuration is worth 10 thousand dollars. He uses the Intel Core i9 9900K processor as his PC CPU. In addition, Summit's processor is an 8 core processor, which makes his PC smooth like butter. Besides, he uses the NVIDIA GeForce RTX 2070 as his graphics processing unit.