Nikocado Avocado is a celebrated Ukrainian-born American YouTube celebrity and internet personality who has an estimated net worth of $2.5 million. He is widely known for making mukbang videos to share on YouTube and gaining weight drastically. Nikocado Avocado has 5 channels with millions of subscribers.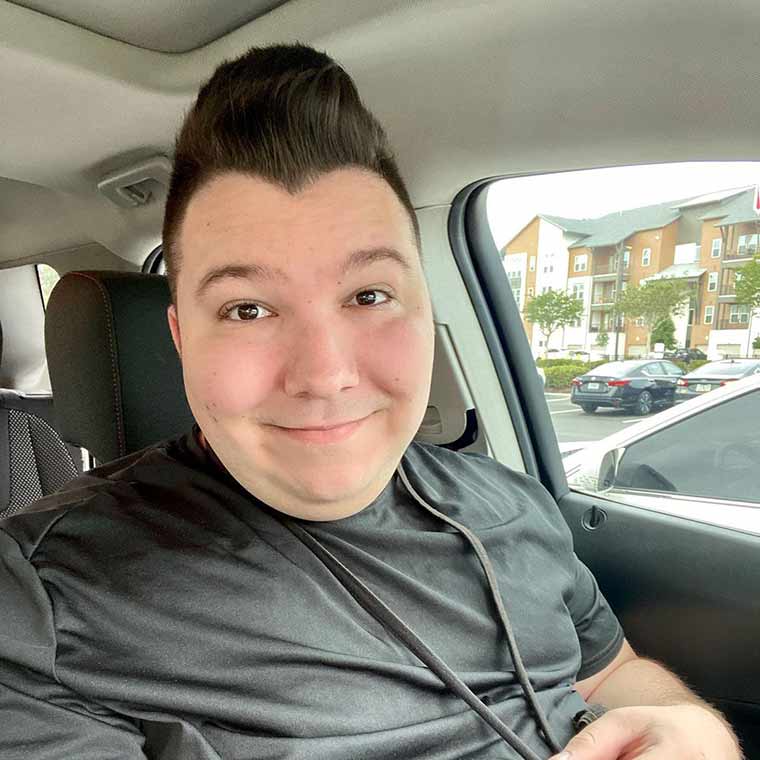 Go through the following article to explore more about Nikocado Avocado. Discover how he became famous on the internet and gained weight.
Also, know some additional information regarding Nikocado Avocado, including his biography, early life, education, and lots of other things.
How much Nikocado Avocado make?
American mukbang video creator Nikocado Avocado makes an estimated 1 million dollars per year.
Nikocado Avocado earns from his 5 different YouTube channels. He makes around 330 thousand dollars per year on average from his main channel according to Social Blade. Besides the main channel, Nikocado Avocado makes up to 550 thousand dollars combined from all the other channels.
Apart from YouTube, Nikocado has made an OnlyFans account and one has to pay 14.99 dollars per month to view OnlyFans contents of his.
What does Nikocado Avocado do for a living?
Nikocado Avocado is an amazing mukbang video creator. His talks and facial expressions have gone viral in the meme world. However, Nikocado Avocado's workings are described briefly below to read at a glance:
YouTube Content Creator
Online Merchandise Seller
Workings on YouTube
Nikocado Avocado is a popular YouTuber famous for his mukbang. He first created a YouTube channel in 2014 and named Nikocado Avocado, which became a celebrated name. Currently, the channel has 2.58 million subscribers with a total of 670 uploads.
Besides that channel, Nikocado Avocado has 4 other YouTube channels. In addition, those channels hold 5.4 million subscribers combined. Nikocado posts 2-3 videos on his main channel every week, and 50 videos on other channels combined on the mean.
Currently, the Nikocado Avocado channel has a total of 563.6 million views. On the other hand, his other channels have a total of 1.1 billion views combined. Besides, Nikocado Avocado gets up to 1 million views every day on his videos which is worth around 5 thousand dollars.
The names of Nikocado Avocado's channels are listed below (number of subscribers is included) to see at a glance:
Nikocado Avocado (2.58 million subscribers)
Nikocado Avocado 2 (742k subscribers)
Nikocado Avocado 3 (806k subscribers)
Noodle King (410k subscribers)
More Nikocado (810k subscribers)
Selling Merchandise Online
Nikocado Avocado has a website named nikocado avocado.creator-spring.com. On the website, he sells clothing items. One can find hoodies, tee shirts, stickers, mugs, kid's products, iPhone cases, etc. In addition, the product price starts from 19.99 dollars.
Looking at Nikocado Avocado's followers, it can be said that he makes more than 50 thousand dollars every year by selling merchandise.
Biography of Nikocado Avocado
| | |
| --- | --- |
| Full Name | Nicholas Perry |
| Professional Name | Nikocado Avocado |
| Gender | Male |
| Sexual Orientation | Gay |
| Date of Birth | 19 May 1992 |
| Place of Birth | Kherson, Ukraine |
| Present Address | Orlando, Florida, United States of America |
| Religion | Christianity |
| Nationality | Ukrainian American |
| Nationality by Birth | Ukrainian |
| Height | 5 feet 11 inch |
| Weight | 350 lb (158.7 kg) |
| Marital Status | Married |
| Relationship Status | Married |
| Husband Name | Orlin Home (2017-present) |
| Profession | Food Vlogger and YouTube Personality |
| Net Worth | $2.5 million |
The early life of Nikocado Avocado
Nikocado Avocado was born on 19 May 1992 in Ukraine, located in Eastern Europe. After his birth, an American family adopted him and he grew up there. Before starting YouTube, he was a freelance violinist in New York City and worked at the City of Home Dept.
Nikocado Avocado moved to New York in 2013 and met his husband Orlin Home. They moved to Colombia and lived there for three years. Then they moved back to Orlando, Florida, the United States where they are currently living. Nikocado Avocado married Orlin Home on 10 April 2017.
FAQs
What happened to Nikocado Avocado?
In November 2020, Nikocado Avocado declared that he would leave YouTube. Anyways, he still is continuing to create mukbang video content on YouTube currently. Nikocado Avocado wants to leave YouTube and only wants to focus on Instagram to take some time to give to his family.
Is Nikocado Avocado a vegan?
Nikocado Avocado became vegan in 2011. But, because of a vegan diet, he faced various health issues like tooth decay, vitamin B12 deficiency, and hypoglycemia. So, he started eating non-veg again in 2013 due to health issues.
What disease does Nikocado Avocado have?
At the age of 12, Nikocado Avocado was diagnosed with depression, attention deficit hyperactivity disorder, and obsessive-compulsive disorder. He also experienced mania due to eating excessive junk food. Besides, Nikocado also faced a loss of libido and had erectile dysfunction because of uncontrolled eating habits.