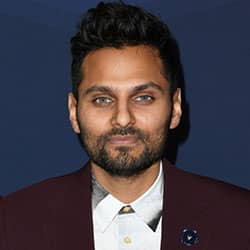 Jay Shetty is a British motivational speaker as well as a popular YouTuber who has a net worth of $4 million. This motivational prominent YouTuber was born in London, United Kingdom but belongs to Indian descent.
Shetty started his YouTube journey since 2013. His YouTube channel, Jay Shetty, owns 3.2 million subscribers and 121 million views. He has earned a revenue of $571k from his channel. He has uploaded over 370 videos on his channel and gained approx. 100k views a day.
Besides, Shetty has gained over 20 million followers on Facebook. Jay is a prominent motivational speaker which made him popular in the world of social media. He mainly earns from the advertisements on YouTube platforms. In 2017, he enrolled his name in the Forbes 30 list. Besides, he won the Streamy awards and ITV Asian Media Award.
Jay Shetty: At a Glance
| | |
| --- | --- |
| Full Name | Jay Shetty |
| Gender | Male |
| Date of Birth | 6 September 1987 |
| Birth Place | London, United Kingdom |
| Height | 1.80m |
| Weight | 75kg |
| Spouse | Roshni Devlukia |
| Profession | YouTuber, Motivational Speaker |
| Nationality | British |
| Net Worth | $4 million |
Early Life
On 6th September 1987, Jay Shetty was born in London, United Kingdom. Though he is British, he belongs to Indian ethnicity. He hardly shared his family background and his parents' info.
However, he went to Queen Elizabeth School situated in Barnet and completed his high school session. Later, he studied at Cass Business School and earned Bsc in Behavioral Science.
Career
At the age of 18, just after completing his high school session, Jay Shetty decided to be a Monk. After completing graduation, he spent three years with the Indian Monks. While spending time with the Indian Monks, he gained huge knowledge. Later, he shared his gathered knowledge to the British people.
He initially marked the YouTube platform and shared his gathered knowledge worldwide. Jay created his YouTube channel in 2013. After two years, he began to gain a huge response from the viewers.
As a motivational speaker, he further gained popularity on social media platforms like Facebook, Snapchat, Nasdaq, and worked in the National Geographic channel. Besides, he appeared in numerous Seminars, Conferences, Universities, and Colleges across the globe as a motivational speaker.
He is a self-titled urban monk and has listed his name as a vlogger, keynote speaker, and motivational philosopher. Besides, his created short film series Invisible World on the YouTube platform is noteworthy.
Talk about his awards and achievements, he has won popular awards like ITV Asian Media Award and Streamy Awards. Besides, he gained the honor of The Asian Awards for his successful session on the online platform. 
Jay Shetty Wife of Recent Image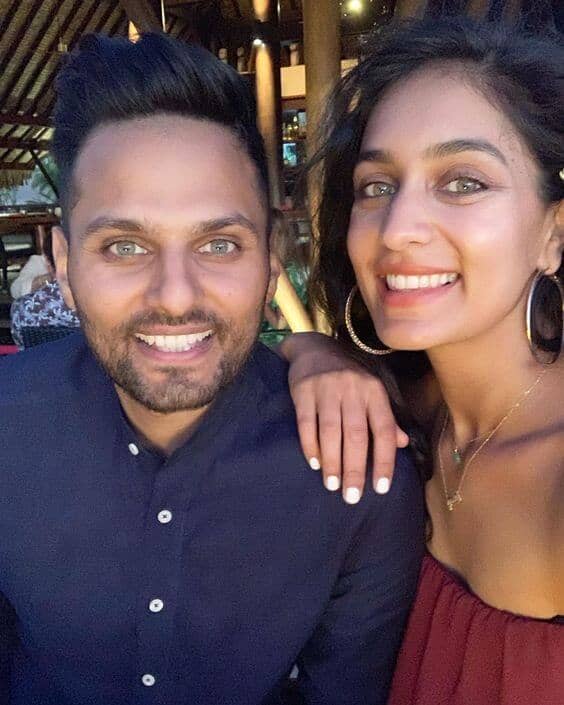 FAQs
What Is The Payment System Of YouTube? 
Generally, YouTubers get $2-$5 per 1000 monetized views on YouTube. This view range is from 40% to 60% of the total views. Several factors like the location of the viewer, add inventory, device played on, how many people skip the adds influence all of these. In short, advisers have to pay a minimum bid of $0.01 per view. 
What Ethnicity Is Jay Shetty? 
Though Jay Shetty was born in London, United Kingdom he belongs to Indian descent. 
Why Is Jay Shitty Popular For?
Jay Shitty is a popular social media star for his outstanding motivational speaking. He mainly spreads his wisdom via YouTube which he gained from the Indian Monks. His mind-blowing speaking initially made him very popular. 
Who Was Jay Shitty Guru? 
Radhanath Swami was the guru of Jay Shitty. After graduation, Jay Shitty moved to India and learned many things from the Indian Monks.