CaptainSparklez is a celebrated American YouTube channel owned by Jordan Maron. He is also a former developer of a video game, streamer at Twitch, and a passionate electric musician. Jordan Maron became popular among viewers while playing Minecraft on the following YouTube channel.
Go through the article to know the detailed information about Jordan Maron's earnings from CaptainSparklez. Explore how he managed to make such massive wealth and become a multi-millionaire. Furthermore, learn some facts, including Jordan Maron's biography, early life, education, etc.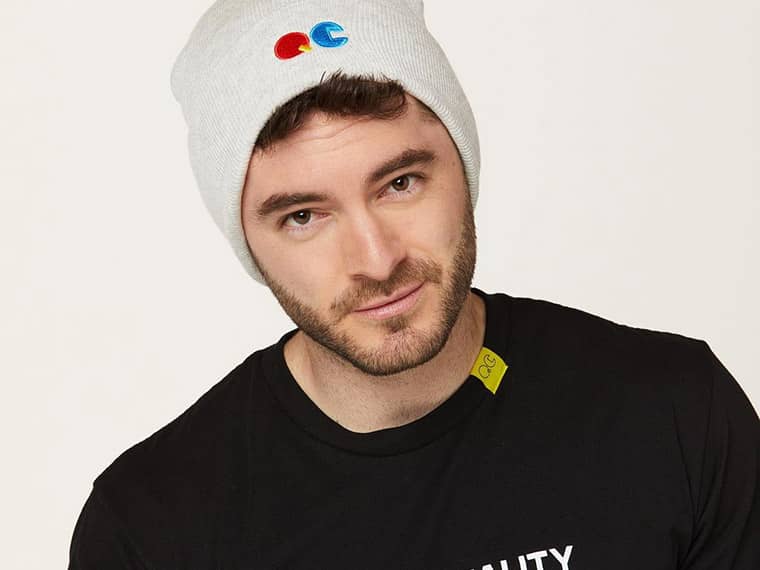 What is CaptainSparklez owner's net worth?
CaptainSparklez aka Jordan Maron has an estimated net worth of $15 million.
Jordan Maron's exact net worth is not on the internet or social media. That is why our website approximates the total wealth by merging all his payments. Maron has acquired money by working as a YouTuber, game streamer, and musician.
How much money does the owner of CaptainSparklez make?
Jordan Maron earns an estimated $6 million per year from his channel, CaptainSparklez.
Jordan Maron, the holder of CaptainSparklez channel, makes most of his assets from YouTube. Besides, he earns 1 million dollars annually in ad revenue from YouTube channels.
What does CaptainSparklez owner do for a living?
Jordan Maron is a passionate YouTuber, developer of a gaming company, and electronic musician. In other words, his earning sources are multi-directional but YouTube centered. All the sectors, from where CaptainSparklez holder generates money are listed below to understand better:
YouTuber
Developer of a Gaming Company
Musician
Working as a YouTuber
Jordan Maron has nine YouTube channels. Only four of them are active right now. His first YouTube channel, ProsDONTtalkSHIT, where he uploaded Call of Duty gameplay. Besides, his main YouTube channel, CaptainSparklez, where he uploads videos frequently since 2010.
All the active channel names and the total number of subscribers have been listed below:
| | |
| --- | --- |
| Name of the YouTube Channel | Number of subscribers |
| CaptainSparklez | 11 million |
| CaptainSparklez 2 | 862 thousand |
| Jordan Reacts | 373 thousand |
| Maron Music | 178 thousand |
All the inactive YouTube channels of CaptainSparklez's have been given below:
| | |
| --- | --- |
| Name of the YouTube Channel | Number of subscribers |
| Jordan Maron | 412 thousand |
| Jordan Games | 50 thousand |
| Jordan Lifts | 17 thousand |
| Fortnite Cinema | 421 thousand |
| ProsDONTtalkSHIT | 43 thousand |
Being a developer of a gaming company
In 2015, Jordan Maron created a mobile gaming corporation, Xreal. The following corporation published their first game, Fortress Fury, which was downloaded 1.5 million times in the launching month. Fortress Fury's original name was Fortress Fallout.
Furthermore, in June 2015, ZeniMax Media sent a cease letter to the company. This letter was about ceasing the game. Besides, it was sent to stop competing in the marketplace with Fortress Fallout. However, the company was unaware of this letter. Bethesda Softworks kept it hidden until Fortress Fury's release.
Being an electronic musician
CaptainSparklez owner, Jordan Maron, is not only a YouTuber but also a musician. He attracted many people's attention to his channel by creating Minecraft's Parody music and other music videos.
Jordan made several music videos, including singles and remixes. His first song was TNT in 2011, which is currently the number four most viewed video on his YouTube channel.
CaptainSparklez's all Minecraft music video's names are tabled below to see at a glance:
| | |
| --- | --- |
| Name of the song | Year |
| TNT | 2011 |
| Revenge | 2011 |
| Fallen Kingdom | 2012 |
| Minecraft Style | 2012 |
| Take back the Night | 2013 |
| Harlem Shake | 2013 |
| Find the Pieces | 2015 |
| Dragonhearted | 2016 |
Biography of CaptainSparklez
| | |
| --- | --- |
| Full Name | Jordan Maron |
| Professional Name | CaptainSparklez |
| Gender | Male |
| Date of Birth | 10 February 1992 |
| Place of Birth | Los Angeles, California, United States of America |
| Sexual Orientation | Straight |
| Height | 5 feet 7 inch |
| Weight | 66 kg |
| Zodiac Sign | Aquarius |
| Religion | Not religious |
| Nationality | American |
| Marital Status | Single |
| Profession | YouTuber, game developer, and musician |
| Net Worth | $15 million |
The early life of CaptainSparklez owner
On 10 February 1992, Jordan Maron was born in Los Angeles, California, United States of America. At the age of four, he moved to Santa Barbara along with his mother. He is currently living in Los Angeles, California.
Furthermore, Jordan Maron's step-father, Gordon, and his mother named Linda. He revealed his step-father's name in a video a few years ago. Also, Maron made a few videos with his father along with his mother.
Jordan Maron completed his high school at Santa Barbara High School. Then, he attended the University of California in Santa Barbara under the department of Chemical Engineering. But, Maron switched his department to Computer Science because of his addiction to video games. But after two years, he dropped out. Then CaptainSparklez went full-time as a YouTuber.
Real Estate
CaptainSparklez owner, Jordan Maron, purchased a house by spending 4.5 million dollars in 2015. The property is located in Los Angeles's Hollywood Hills. The house is constructed on a 4100 square feet plot that has three bedrooms and five bathrooms.
Car collection of Jordan Sparklez
All Cars owned by Jordan Maron has been given below to know at a glance:
| | |
| --- | --- |
| Car Brand | Model Name |
| Toyota Corolla | McLaren 2016 675LT |
| Ford Motors Company | 4 GT Ford Car |
FAQs
Is KaraCorvus related to CaptainSparklez?
KaraCorvus is a scientist, YouTuber, twitch gamer, and actress. They first met, where they were playing the game together named Apex Legends. But they are not in a relationship. Captainsparklez is working with his YouTube. He wants to make his personal life hidden from the real world for now.
What happened to CaptainSparklez's fortress fury?
CaptainSparklez owner was the co-founder and the former CEO of a company named XREAL, which created a game named Fortress Fury in 2015. In the name of Bethesda, ZeniMax media sent a cease letter to the company, which was about the upcoming competitive mobile game, Fortress Fallout. It was to stop competition in the gaming marketplace.
Why did CaptainSparklez choose MCProHosting?
MCProHosting has been working with Minecraft for a long time. And he has heard positive reviews from the beginning of the journey. So, as his first hosting partner, CaptainSparklez thought, that's a pretty good choice for him. That's why he chose MCProHosting from the start.
Sources