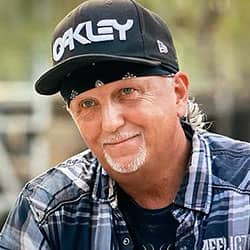 Mike Murdock is an American singer, songwriter, pastor, televangelist, and author who has a net worth of $8 million. Murdock mainly deals with Contemporary Christian Music. He is well known for being the host of the popular television program titled School of Wisdom. However, his full name is Michael Dean Murdock.
According to Forth Worth Star-Telegram, Mike has recorded seventy-six songs with the ASCAP. Since 1965, this American author has published fifty books so far. Some of his notable books are The Leadership Secret of Jesus, The Uncommon Leader, Secret of the Richest Man Who Ever Lived, The Law of Recognition, and so on.
As a pastor, he has international recognition. Murdock has appeared on numerous religious television networks. As a host of the popular television show called School of Wisdom, Murdock is famous worldwid
Mike Murdock: At a Glance
Early Life
Michael Dean Murdock was born in Lake Charles, located in Louisiana, the U.S, on 18th April 1946. His parents are Willie Murdock and J.E Murdock. He is the only son of five siblings. However, Mike Murdock went to LaGrange High School. He completed his high school session in 1964. Later, Murdock took higher education from Southwestern Assemblies of God University, located in Waxahachie, Texas. But, after three semesters, he left the University.
Career
Mike Murdock started his career as a Contemporary Christian singer. He was associated with the American Society of Composers, Authors, and Publishers (ASCAP). With that organization, Murdock released a total of seventy-six Christian Contemporary songs.
Since 1965, Mike Murdock is associated with ritual and ideological writings. He has published fifty popular books so far. He is preaching the Christian ideology, ritual, and wisdom through his books. Mike has a wide range of followers across the globe.
Mike Murdock is a televangelist as well. He has hosted and appeared on numerous television networks. He is widely known as the host of the famous television show School of Wisdom.
Murdock further served at the PTL club as a pastor. As a pastor of the PTL club, Murdock faced many interviews as the club declared bankruptcy. Besides, he is serving for the Wisdom Center Ministry located in Haltom City, Texas. However, Mike Murdock is associated with a wisdom preaching association called the Mike Murdock Evangelistic Association. He is widely famous for preaching his long-life wisdom.
FAQs
Is Murdock Divorced?
Yes, Mike Murdock is divorced now. He married Linda Lormand in 1966. After thirteen years, this couple separated. They have a son named Jay Sustain.
Where Is Mike Murdock Today?
Mike Murdock is currently serving as a pastor of the Haltom City, Texas-based The Wisdom Center Ministry.
What Is Mike Murdock Daily Income?
Mike Murdock earns $275 per day. As mentioned, he has accumulated a net worth of $8 million. He hourly counts twelve dollars!