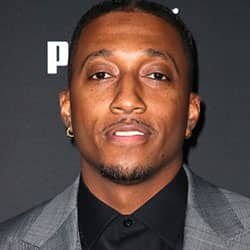 LeCrae is a popular American Christian hip-hop record artist, musician, and actor who owns a net worth of $2 million. He is the co-founder and president of the American independent record label Reach Records. Besides, he is the leader of the American Southern Christian collective, 116 Clique.
In the Best Gospel Album category, he is the first hip-hop artist to win the Grammy Award. His solo album Rebel ranked #1 on the Billboard Gospel Chart, being the first Christian hip-hop album. Besides, in the Best Gospel Artist category, he became the first rapper to win the BET Award.
Since his debut studio album Real Talk, he has released ten studio albums and three mixtapes so far. Besides, as an actor, he has appeared in films like Believe Me, Breakthrough, Superfly, and so forth.
LeCrae: At a Glance
| | |
| --- | --- |
| Real Name | LeCrae Devaughn Moore |
| Gender | Male |
| Date of Birth | 9 October 1979 |
| Birth Place | Houston, Texas, U.S |
| Height | 1.93m |
| Weight | 85kg |
| Spouse | Darragh Moore |
| Children | 3 |
| Profession | Actor, Rapper |
| Nationality | American |
| Net Worth | $2 million |
Early Life
On 9th October 1979, LeCrae Devaughn Moore was born in Houston located in Texas, the U.S. At an early age, he moved to San Diego, Denver. LeCrae has never seen his father. He grew up with his mother and grandmother. Once he was arrested for drug possession. But, he promised the police that he would follow the bible. Hence, he began studying the Bible and attended the Church.
Career
LeCrae released his debut album Real Talk in 2004. He released it through the Reach Records Label. Two years later, he released his second studio album, After the Music Stops. In 2008, he released his third studio album, Rebel, which became the #1 Christian hip-hop album on the Billboard Gospel Chart.
Since 2004, he has released ten studio albums and three mixtapes so far. He has released 83 singles. Among these, I'll Find You, Zombie, Tell the World, Deep End, Over the Top, Sunday Morning, Wheels Up are the most popular.
Apart from releasing songs and albums, he co-founded the American independent record label called Reach Records. As a leader of the hip-hop collective group called 116 Clique, he has released many songs. Besides, he co-founded the non-profit organizations called ReachLife Ministries.
As an actor, he is associated with many popular films. These are, Believe Me, Man Up, The Cross, Superfly, Breakthrough, and so on. He has won many awards. Among these, his career-best recognition was winning the Grammy Award and BET Award in the Best Gospel Album category.
Salary Highlights
LeCrae earns $336k a year. He gets monthly $28k and weekly over $6k. His daily income is $922 and the hourly rate is $38.
FAQs
Who Is LeCrae Signed To?
LeCrae is associated with record labels like Reach Records, Columbia Records, and Cross Movement Records.
What Does LeCrae Mean? 
The name LeCrae came from Hebrew which means blessing from God. This prominent rapper's real name is LeCrae Devaughn Moore. 
Does LeCrae Drink Alcohol?
LeCrae doesn't smoke but sometimes drinks alcohol. He tries to refrain from using profanities.
Who Is The No.1 Gospel Artist?
Mahalia Jackson is the No.1 gospel artist of all time. This prominent American gospel singer died on 27 January 1972.