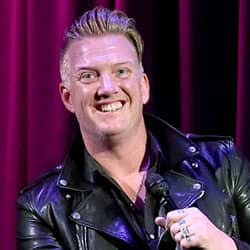 Josh Homme is an American rock musician, record producer, songwriter, multi-instrumentalist, and so on. He has a net worth of $15 million.
This 6ft 3in versatile musician has a lot of monikers like Baby Duck, Joe's Hoe, The Ginger Elvis, Carlo Von Sexron. He founded the rock band Queens of the Stone Age. Besides, he co-founded the American rock band Eagles of Death Metal.
Moreover, he worked from 1987 to 1995 in the rock band Kyuss and appeared as a touring guitarist in Screaming Trees. Since 1997, he has produced a musical improvisation series The Desert Sessions. Later, he along with John Paul Jones, Dave Grohl formed the American-English rock super-group Them Crooked Vultures which released their first self-titled album in 2009.
Josh Homme: At a Glance
| | |
| --- | --- |
| Real Name | Joshua Michael Homme |
| Gender | Male |
| Date of Birth | 17 May 1973 |
| Birth Place | Joshua Tree, California, U.S. |
| Height | 6ft 3in (1.93m) |
| Weight | 70kg |
| Spouse | Brody Dalle (m. 2005) |
| Children | 3 |
| Profession | Rock musician, record producer, songwriter |
| Nationality | American |
| Net Worth | $15 million |
Early Life
This prominent rock musician was born on 17th May 1973, in Joshua Tree, California. His father was a private contractor of building houses. His surname, Homme, is believed to be originated from the village of Norway called Homme.
At the age of nine, he started playing guitar. He studied at Palm Valley School. Later, he studied business at the University of Washington. At an early age, he wanted to be a contractor like his father. Later, he was inspired by the American singer Carl Perkins and started playing guitar.
Career
Josh Homme started his career debut as a musician at the age of 14 forming a rock band called Katzenjammer. Later, the band's name changed to Kyuss where Josh was a lead guitarist. Within a short time, the band became popular for their down-tuned, heavy, groove-oriented music. Josh worked with this band for eight years.
While working with Kyuss, they released three popular albums. These are Welcome to Sky Valley, Circus Leaves Town, and Blues for the Red Sun. Later, Homme joined as a touring guitarist to the Screaming Tress band.
In 1996, Homme formed the Gamma Ray rock band which name changed to Queens of the Stone Age in the following year. This rock band gained huge popularity after its debut album of the same name.
Besides, this rock band released most popular albums like Lullabies to Paralyze, Rated R, Came Out, Like Clockwork, and so on. The album, Lullabies to Paralyze, ranked #5 on the Billboard Charts. Besides, Homme appeared in the rock band Eagles of Death Metal and released four popular albums.
In 2011, being a part of a musical project called Them Crooked Vultures, he won the Grammy Award. Besides, his works in many music videos and comedy central series are noteworthy.
Josh Homme Wife of Recet Image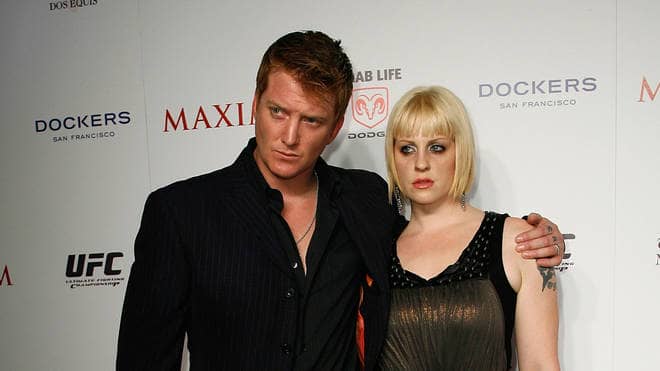 FAQs
Who Are The Children Of Josh Homme?
Homme married Brody Dalle in 2005. This couple has three children. They are Camille Harley Joan Homme, Orrin Ryder Homme, and Wolf Dillon Reece Homme.
Where Does Josh Homme Living Now?
Josh Homme is currently living in Palm Springs, California, the U.S. Though it's not the kind of place where you'd expect to find a rock star, Homme enjoys the surroundings here.
What Type Of Music Josh Homme Plays?
Homme generally plays Alternative rock, Desert rock, Hard rock, Stoner rock genres music. He is currently working with the Queens of the Stone Age rock band.