Hwang Dong Hyuk is a South Korean film director and producer who has come to the limelight for the 2021 Netflix series — Squid Game. Before Squid Game, Hyuk directed the crime drama — Silenced and earned worldwide attention. However, Hwang Dong Hyuk is estimated to have a net worth of $5 million.
Squid Game was released on 17 September 2021. Within a year, this survival drama has earned $891.1 million in impact value!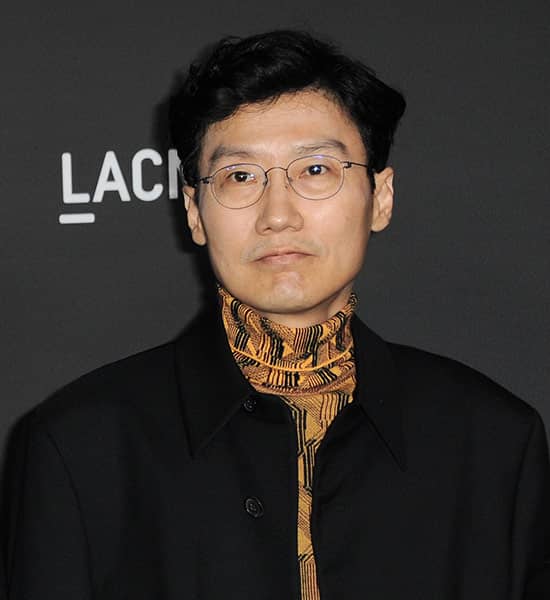 Early Life
Creator of Squid Game, Hwang Dong Hyuk, was born in Seoul, South Korea, on 26 May 1971. Directing "Silenced" he first came to attention as a movie director. However, Hyuk moved to Los Angeles to pursue his education.
Talking about his educational background, Hwang Dong Hyuk attended the University of Southern California and earned a Master of Fine Arts degree in Film Production. Before Southern California, he earned a Bachelor of Arts degree in Communication from Seoul National University.
Hwang Dong didn't share his detailed information with the mass media. Hence, his family background and childhood are still under review.
Career
In 2000, Hwang Dong first made two short films — Heaven & Hell and Desperation. In 2004, Dong released his graduation film — Miracle Mile.
Hwang Dong's graduation film, Miracle Mile, was screened at over 40 international film festivals. Besides, this film earned numerous film awards including Emmy and DGA student film awards.
In 2007, Hwang Dong released a true story-based film — My Father. This film featured the story of a Korean-American adoptee — Aaron Bates. This film gained mixed reviews.
Four years later, Hwang Dong released the crime drama — Silenced. This film is based on the novel "The Crucible". The film, Silenced, featured the young students who were cruelly treated by their teachers.
Hwang Dong's Silenced became a box-office hit in Korea. Besides, this film provoked widespread public commentary and anger.
After Silenced, Hwang Dong Hyuk released the comedy-drama, Miss Granny. Obtaining 8.65 million admissions, Miss Granny ranked on the box office top chart.
In 2017, Hwang Dong released the historical drama film — The Fortress. This film is based on the Namhansanseong novel. This novel was written by Kim Hoon.
The Fortress gained critical success. More than 3.8 million tickets were sold in Korea. Besides, the film was distributed in 28 countries. In Asia, Hwang Dong achieved many awards for The Fortress.
Later, Hwang Dong obtained worldwide attention by creating the Squid Game. The idea for Squid Game came from his economic struggle in his early life. Besides, he experienced a class disparity in South Korea which he flourished in Squid Game.
Talking about Squid Game, it revolves around 456 players who would receive prize money of USD 40 million. The series is a set of children's games. If a player loses the game, he or she has to lose his/her life.
Netflix has made a total profit of $1 billion through the Squid Game. It took only $21 million to produce Squid Game.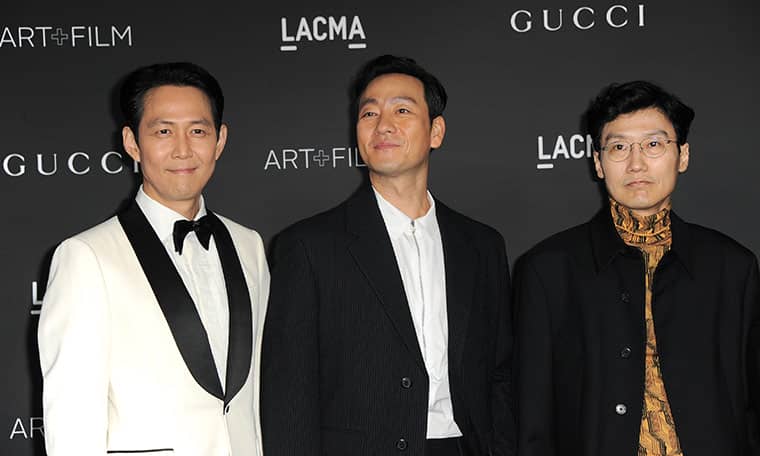 Hwang Dong Hyuk Net Worth:
As of this writing, Hwang Dong Hyuk is estimated to have a net worth of $5 million. All credit goes to his amazing creation — Squid Game. Hyuk's wealth is estimated to be more in a few years as his directorial venture is being appreciated all over the world.
Personal Life
As mentioned, Hwang Dong Hyuk has not shared detailed information about his personal life. Thus, his current relationship is still under review.
In his early life, Hwang Dong struggled through a financial crisis. His financial condition was so poor that he had to sell his laptop.
In 2009, Hwang Dong began writing the script of Squid Game. But, his story wasn't accepted by any studios. Until 2019, Hwang Dong had to struggle to find a production to support the script of the series. However, Netflix accepted Dong's script in 2019.
Squid Game is now one of the most-watched programs on Netflix.
What is Hwang Dong Hyuk doing now?
Hwang Dong Hyuk hasn't announced his upcoming series or film yet. Hopefully, he will come with a blast again!
Hwang Dong Hyuk: At a Glance
| | |
| --- | --- |
| Full Name | Hwang Dong Hyuk |
| Gender | Male |
| Date of Birth | 26 May 1971 |
| Birth Place | Seoul, South Korea |
| Height | 6 ft 1 inch |
| Weight | 67 kg |
| Spouse | N/A |
| Children | N/A |
| Profession | Director, Producer |
| Nationality | Korean |
| Net Worth | $5 million |
Sources