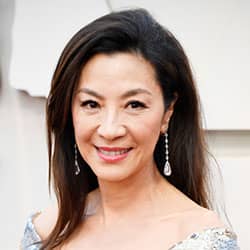 Michelle Yeoh Choo-Kheng is a Malaysian actress who was born on 6 August 1962. She has a net worth of $40 million.
She is well-known for her outstanding performance in the "Tomorrow Never Dies" in 1997.
She has also successfully performed in martial art movies such as Hidden Dragon, and Crouching Tiger.
Apart from those, this beautiful actress starred in English Movies as well as Series. One of the interesting things about Michelle Yeoh is that she achieved the "Miss Malaysia pageant" in 1983. In fact, at that time she was only 20.
Net Worth: $40 Million
Michelle Yeoh: At a glance
| | |
| --- | --- |
| Born: | 6 August 1962 |
| Birth Place: | Ipoh, Malaysia |
| Birth Sign: | Leo |
| Height: | 5 ft 4 inches (1.63 meter) |
| Weight: | 49 kg |
| Nationality: | Malaysian |
| Marital Status: | Divorced |
| Boy Friend: | Jean Todt |
| Profession: | Actress |
| Networth: | $40 million |
| Education: | Royal Academy of Dance |
| Religion: | Buddhism |
Michelle Yeoh Career
Michelle Yeoh started her film career prior to winning the "Miss Malaysia" in 1983 when she was 20 years old. She also won another beauty pageant (Queen of the Pacific) in Australia. In the same year, she also represented Malaysia at the Miss World in London, Uk. One I forget to mention is that she achieved the Miss Moomba title in Melbourne.
After then, she took part in a television commercial along with Jackie Chan, and she was able to get positive attention from the D&B Films, which is a Hong Kong-based film production company.
However, Yeoh actively started her film career in 1985, acting in Yes, Madam. She was known as Michele Khan in her earlier movies. Because the D&B studio thought that it would be able to get more attention from the international audiences. But after a certain time, she performed with her own name.
Yeoh got divorced in 1992, then she actively came back in her film career, participating in the "Police Story 3: Super Cop" in 1992. In this film, her performance was outstanding. From then, she performed in a variety of films.
However, "Last Christmas (2019)" is one of her recent movies where she performed as Santa along with Henry Golding as well as Emilia Clarke.
Michelle Yeoh Husband of Recent Image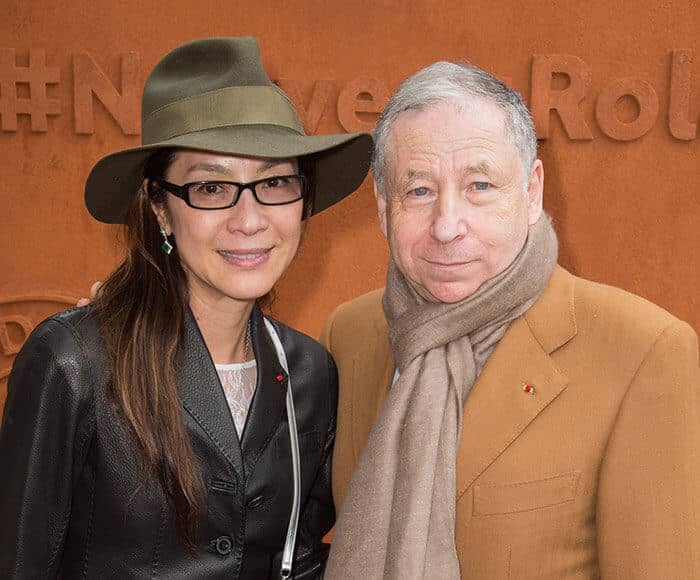 FAQs
Who is Michelle Yeoh's husband?
Yeoh got married to Dickson Poon in 1988, but they got divorced in 1992. In 1998. Then she got engaged to an American cardiologist Alan Heldman in 1998. But they didn't continue for a long time. However, Yeoh started a relationship with Jean Todt in 2004. And they got engaged in 2008.
Does Michelle Yeoh do her own stunts?
She was initially known as Michelle Khan, but now she is well-known as Michelle Yeoh. She was not a skilled martial artist, in fact, she just relied on her dance skills and the instructions of her trainer. She used to perform a variety of actions in movies. She still does her own stunts.  uses many dance moves in her films. In fact, Yeoh mostly does her own stunts. She even got injured several times.
Who is Yeoh's sister?
Rachel Yeoh is the sister of Michelle Yeoh.
Can Michelle Yeoh speak Chinese?
Basically, she used to speak Malay and English. However, she knows a little Mandarin.