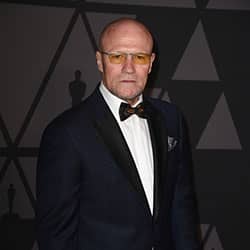 Michael Rooker is an American actor who was born on April 6, 1955, in Jasper, Alabama, United States. He is well-known for portraying the role of Henry in Henry: Portrait of a Serial Killer in 1986. Michel Rooker has a net worth of $8 million.
He also starred as Chick Gandil in Eight Men Out in 1988. In 1989, he portrayed the role of Terry Cruger in Sea of Love, Moreover, he starred in the Days of Thunder as Rowdy Burns in 1990.
In The Walking Dead, he was portrayed as Merle Dixon. One of the most mentionable things is that he played the role of Yondy Udonta in Guardians of the Galaxy in 2014 as well as its volume 2 in 2017.
Michael Rooker: At a Glance
| | |
| --- | --- |
| Born: | April 6, 1955 |
| Birth Place: | Jasper, Alabama, U.S. |
| Birth Sign: | Aries |
| Height: | 5" 10" (1.78 meter) |
| Weight: | 90 KG |
| Nationality: | American |
| Marital Status: | Married |
| Wife: | Margot Rooker |
| Children: | 2 daughters |
| Profession: | Actor, Voice Actor |
| Net Worth: | $8 million |
| Education: | DePaul University (BFA) |
Early life
Well, we mentioned earlier that Michael Rooker was born in Jasper, Alabama. Rooker has 9 siblings. When he was 13, his parents got separated, and then his mother moved to Chicago with him and his siblings. In Chicago, Illinois, he attended a high school. Then completed his graduation in the Bachelor of Fine Arts from DePaul University.
Michael Rooker Career
Rooker started this film career in 1986, taking part in Henry: Portrait of a Serial Killer. And he did well in his first movie which led to his getting more opportunities.
Rooker was able to gain more attention in films like JFK, Mississippi Burning, and Eight Men Out. But he gained popularity by taking part in thriller and action movies, for example, Cliffhanger, Days of Thunder, Sea of Love, and Tombstone to mention a few.
Apart from those, he portrayed in Hypothermia, Jumper, Mallrats, Rosewood, Slither, Super, and The 6th Day.
Portrating in The Walking Dead was one of his great works in his career. He starred as a guest in the 1st season. In fact, he starred in two episodes as a guest. Then he became a regular in this series from the 3rd season.
Rooker is also popular for his amazing appearances for the television character. He also performed in a variety of video games. His other remarkable work is taking part in Guardians of the Galaxy and its volume II. Now he is working on the F9, an action film. This film is directed by Justin Lin. Perhaps it would be released in 2021.
Lifestyles: He leads a happier life with his wife and two daughters in Tujunga, California.
Michael Rooker With His Wife(Recent Image)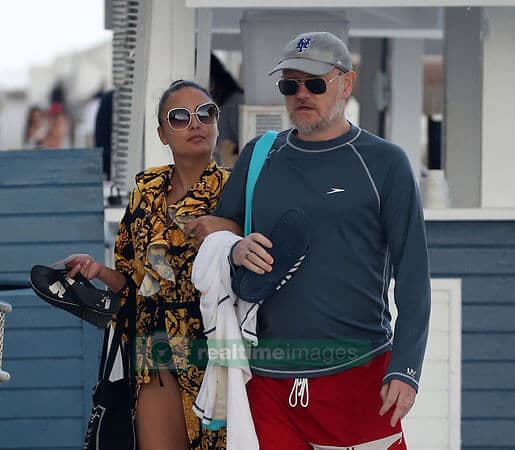 FAQs
Is Michael Rooker in breaking bad?

In the 2nd episode of The Walking Dead, fans could see the secret supply of drugs that Merle (Michael Rooker) had hidden, including the blue meth. While this may be a simple allusion to Breaking Bad, some think it is crystal blue meth that really triggered the zombie apocalypse.
Where does Michael Rooker live?
Michael Rooker was born in Jasper, Alabama, but he lives in Tujunga, California.
Is Michael Rooker married?
Yes, Michael Rooker is married. And he got married to Margot Rooker in 1979.