Lena Headey aka Cersei Lannister is a prominent British actress who has an estimated net worth of $12 million. She is well known for her role as Cersei Lannister on one of the biggest shows of all time, "Game of Thrones".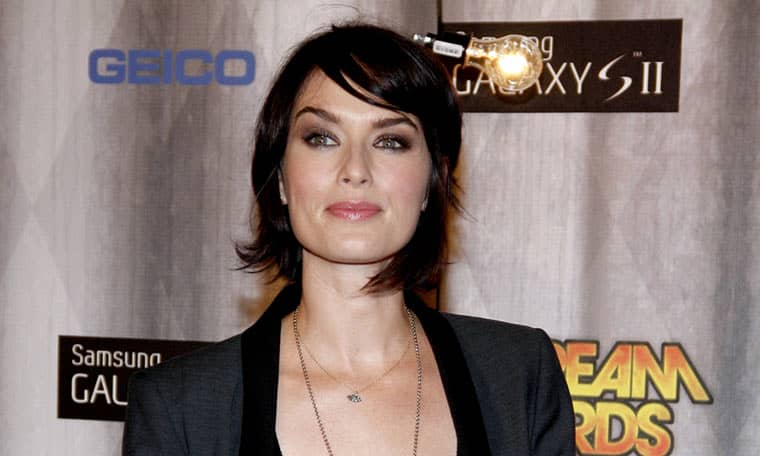 Lena has appeared in many movies and drama series besides Game of Thrones.
Please go through the entire article to know more about Lena Headey, like her career, income, biography, and personal life.
How much does Lena Headey make a year?
Currently, Lena Headey makes an estimated amount of $6 million in a year throughout all her profession.
This versatile British actress has appeared in a lot of TV shows and movies from where she has earned a handsome amount of money. Lena Headey has directed some music videos and also won a production company.
According to Hollywood reporters, Hena Headey initially earned $300k per episode, later upgraded to $500k. In the final season, she earned $1.2 million per episode.
What does Lena Headey do?
Acting on Game of Thrones
Lena Headey played the role of Cersei Lannister, a ruthless queen in the world's famous drama series Game of Thrones. Playing the role, she amazed everyone with her natural acting ability.
Production Company 
Lena Headey Has started her own production company named Peephole Productions in November 2020. She hasn't produced any movies yet.
Peephole Productions is co-producing a sci-fi drama series called Beacon 23 based on the book written by Hugh Howey in which Lena Headey is about to act.
Movies and TV shows
Lena Headey has appeared in many films and TV shows from where she has earned a handsome amount of money.
Biography of Lena Headey
| | |
| --- | --- |
| Full Name | Lena Headey |
| Professional Name | Lena Kathren Headey |
| Gender | Female |
| Sexual Orientation | Straight |
| Date of Birth | 03 October 1973 |
| Place of Birth | Hamilton, Bermuda |
| Present Address | London, England |
| Zodiac Sign | Libra |
| Religion | No particular religion but interested in Buddhism |
| Ethnicity | Irish descent |
| Nationality | Bermudian, British |
| Nationality by Birth | Bermudian |
| Height | 5 feet 5 inches (1.66 m) |
| Weight | 54 kg |
| Marital Status | Divorced |
| Relationship Status | Single |
| Spouse Name | Peter Loughran (2007-2013) |
| Children | 2 |
| Profession | Actor, Producer, Director |
| Net Worth | $12 million |
The early life of Lena Headey
This outstanding British actress was born on an island of Bermuda named Hamilton on October 3, 1973. Her father, John Headey, was a police officer in the Bermuda Police Service.
At the age of 5, her family returned to England and settled there. At 17, she was observed by a casting director while performing at the Royal National Theatre and invited to audition.
For her natural acting talent, she got a role in Waterland in 1992, which was her big-screen debut.
Acting career
Lena Headey started acting by appearing in Waterland (1992) in a supporting role. Her acting career started evolving in the 90s and made her appearance in many dramas and movies. In her acting career of 19 years, she has played a wide range of roles in various films and dramas.
She is well known for her lead role in The Brothers Grimm (2005) and a period film, 300 (2006). 300 was a massive success at the Box Office. These two roles earned her worldwide recognition.
She also played the role of Kitty Brydon in The Jungle Book (1994), Blanche Glover in Possession (2002), Gina McVay in The broken (2008), a lesbian in Imagine Me & you (2005), Elizabeth in Tell Tale (2009).
She was cast in her landmark role of "Cersei Lannister" in Game of Thrones in 2011, being recommended to the casting director by her co-actor Peter Dinklage.
Awards
This fabulous actress has won 5 awards and has been nominated in numerous awards to recognize her outstanding acting performances. She won the Silver Iris Award for Aberdeen in the Best Actress category in 2001.
Her performance in Game of Thrones has mesmerized the audiences and has been appreciated by viewers worldwide. She has been nominated in 29 awards for the role of Cersei Lannister in Game of Thrones and won 5 of them.
She has won EWwy Award in Best Supporting Actress and Portal Award in Best Actress on Television for Game of Thrones in 2012. In 2014, she won the Women's Image Network Award and Empire award in 2015 for her role in Game of Thrones.
Lena Heady TV shows
Lena Headey has appeared and given her voice in the following TV shows
| | |
| --- | --- |
| TV Shows | Year |
| Game of Thrones | 2011-2019 |
| Terminator: The Sarah Connor Chronicles | 2008-2009 |
| Master of the Universe: Revelation | 2021-present |
| Merlin | 1998 |
| Shadowhunters | 2019-2019 |
| Wizards | 2020-present |
| Gossip | 2000 |
| Infinity Train | 2019-2021 |
| Leading Lady Parts | 2018-present |
| Uncle Grandpa | 2013-2017 |
| Danger Mouse | 2015-present |
| Soldier Soldier | 1991-1997 |
| Rise of The Teenage Mutant Ninja Turtles | 2018-2020 |
| Kavanagh QC | 1995-2001 |
| Spender | 1991-1993 |
| Pride Prejudice And Zombies With Bonus Featurette | 2016-present |
| The Long Firm | 2016 |
FAQs
Did Lena Headey date Jerome Flynn?
There was a rumor about her dating her co-actor Jerome. They met with each other while doing the series Soldier Soldier. They never confirmed their relationship. Both appeared in Games of Thrones but never shared any scene, which leads the rumor to a strong position.
How many children does Lena Headey Have?
Lena Headey has two children. She has a son named Wylie Loughran with her husband Peter Loughran in 2010. After separating from her husband, she gave birth to a daughter named Teddy with her filmmaker boyfriend, Dan Cadan.
How many tattoos does Lena Headey have?
Lena Headey showed her cool tattoos several times. She has 13 tattoos including birds, stars, dragonflies, doves, a flock of birds, butterflies, hearts, her name on her back and hand.
Sources