Joshua Jacob Morrow is an American actor and singer who was born on February 8, 1974, in Juneau, Alaska, USA. He has a net worth of $13 million.
He actively participated in a wide variety of sports activities when he was in high school. After completing his high school education, he appeared at Moorpark College and completed his graduation in Communications from there. His minor was theater.
Net Worth: $13 Million
Joshua Morrow is the son of a retired coast guard, and he spent his childhood in Juneau, Alaska. Then he moved to New Mexico and Oklahoma along with his father, when his father and mother got separated. But he didn't feel comfortable with his father. That's why he moved again to Southern California where her mother lived.
Joshua Morrow: At a Glance
| | |
| --- | --- |
| Born: | February 8, 1974 |
| Birth Place: | Juneau, Alaska, USA |
| Birth Sign: | Aquarius |
| Height: | 6 ft (1.83 meter) |
| Weight: | Unknown |
| Nationality: | American |
| Marital Status: | Married |
| Spouse: | Tobe Keeney |
| Children: | Three Boys and One Girl |
| Profession: | Actor and Singer |
| Net Worth: | $13 million |
| Education: | – |
Personal Life and Career:
Before starting his career in the film industry, he was a young model. In fact, he was the icon in Nike print adverts. He also used to perform as a pop singer before his film career. He is well-known for his outstanding performance in The Young and the Restless, in which he took part as Nicholas Newman.
During this time, he had lived in Southern California with his mother. At that time, he worked in a restaurant. Joshua Morrow, however, performed the role of a student in The Young and the Restless. He performed outstandingly due to his passion as well as commitment.
As a result, he impressed his fans and others which led him to be nominated for the Daytime Emmy Awards five times. From 1997 to 2000, he was categorically nominated for best younger actor in the Drama Series category. He had appeared on this show for a whopping 24 years, however, it is not the right time for him to go. He should continue his film career for a long time.
Joshua Morrow Wife of Recent Image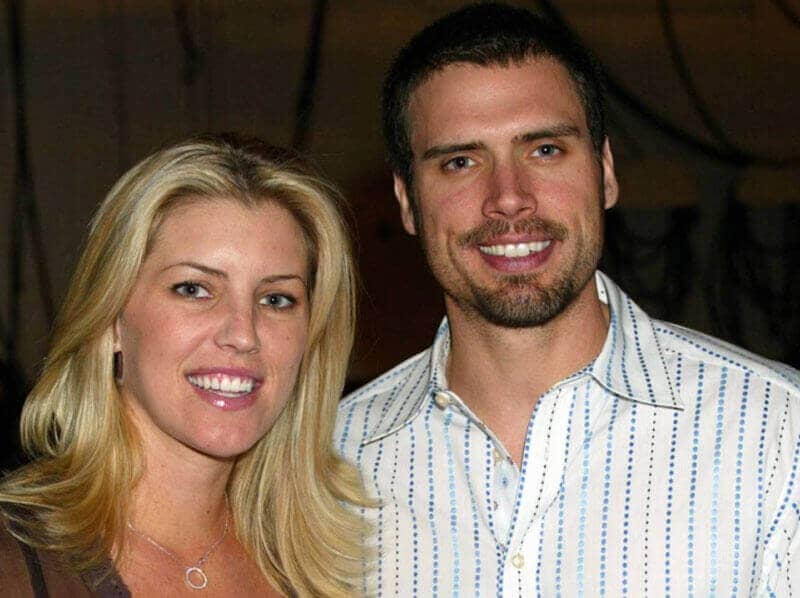 FAQs
Why is Joshua Morrow well-known?
Well, Joshua Morrow is the most popular for his excellent performance in "The Young and the Restless", where he played the role of Nicholas Newman.
Is Joshua Morrow still married?
Joshua Jacob Morrow got married to Tobe Keeney, and this couple has four children. They still enjoy their family life.  
Who is Joshua Morrow married to?
The beautiful lady Tobe Keeney got married to Joshua Jacob Morrow.
When Joshua Morrow got married to Tobe Keeney?
He married the beautiful lady "Tobe Keeney" on August 4th, 2001. And it's been nearly a couple of decades.
Is Josh Morrow related to Vic Morrow?
No, they are completely different persons. And there is no relationship between them.