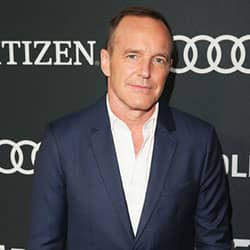 Clark Gregg is an American actor and director who was born on April 2, 1962. He is also a screenwriter. He is well known for portraying Agent Phil Coulson in Iron Man (2008). He has a net worth of $10 million.
Clark Gregg also took part in Iron Man II in 2010. Moreover, he performed in Thor (2011), and in The Avengers in 2012. He also starred in the "Captain Marvel" in 2019, He is still performing in the "Agents of S.H.I.E.L.D" which is a popular TV series. He started to star in this series in 2013.
In fact, Robert Clark Greggis is also popular for portraying the role of Mike Casper (FBI Special Agent) on the "The West Wing" which is a political drama series.
Gregg is also amazing as a writer. "What Lies Beneath (2000)" is written by Gregg. He also wrote and directed the "Black Comedy Choke" as well as the "Comedy-drama Trust Me". He also appeared in a variety of films.
Clark Gregg: At a Glance
| | |
| --- | --- |
| Born: | April 2, 1962 |
| Birth Place: | Boston, Massachusetts, U.S. |
| Birth Sign: | Aries |
| Height: | 5 ft 8 in (1.75 meters) |
| Weight: | 75 kg |
| Marital Status: | Separated |
| Spouse: | Jennifer Grey (married. 2001; separated 2020) |
| Children: | 1 |
| Profession: | Actor, director, and screenwriter |
| Net Worth: | $10 million |
| Education: | Ohio Wesleyan University, New York University. |
Clark Gregg Career
Gregg was one of the founding members of the Atlantic Theater Company which was formed in 1983. Later he became a director of this "Off-Broadway Non-Profit Theater Company"
In the film industry, he appeared from 1988, and he is still active with outstanding performance. He has appeared in a variety of roles in a multitude of films, for instance, The Human Stain, Thor, the Iron Man, the Iron Man II, and so on.
He also appeared on a variety of TV series. The West Wing, Sex and the City, and Sports Night are some of his popular TV series on which he appeared.
Gregg wrote and directed the 2008 film Choke. He consulted his father to write the quotation that is used in Choke. His father was a religious professor at Stanford.
In October 2010, Gregg took part in "The Normal Heart" which is an autobiographical play by Larry Kramer. He also performed as a voice actor in the "Ultimate Spider-Man" which is an animated series. He also took part in a variety of video games as a voice actor. Gregg wrote and directed a comedy-drama film Trust Me which premiered on April 20, 2013, at the Tribeca Film Festival. The film was released in the United States in June 2014.
Clark Gregg Husband of Recent Image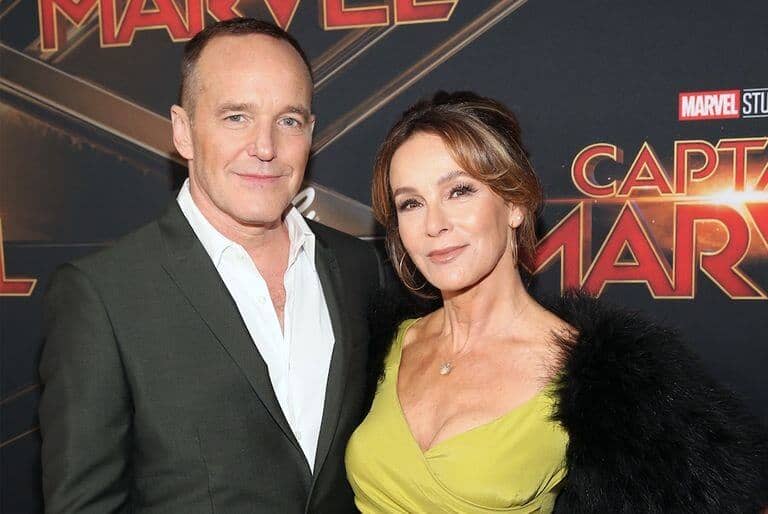 FAQs
How much is Clark Gregg worth?
He has a net worth of $10 million.
Who is Clark Gregg married to?
Clark Gregg got married to Jennifer Grey in 2001, but the couple got separated in 2020.
Does Clark Gregg have siblings?
He has a brother and two sisters.