Billy Crystal is a renowned American comedian, actor, director, producer, television host, and writer who boasts a net worth of $60 million. William Edward Crystal is the original name of Billy Crystal. Billy became prominent in the early 1970s. In fact, he became famous for his outstanding role in Soap.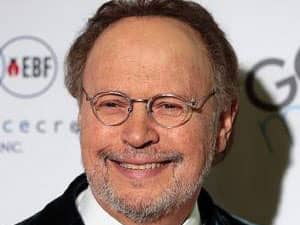 Keep on reading if you wish to explore more interesting facts like salary, net worth, house, cars, age, height, weight, and many more about Billy Crystal.
How much money does Billy Crystal make?
The estimated net worth of Billy Crystal is more than $60 million. Here is the summary of the earnings of Billy Crystal below…
Hourly: $869
Daily: $20,834
Weekly: $145,834
Monthly: $583334
Yearly: $7 million
How does Billy Crystal make money?
Billy Crystal makes his fame and fortune through his film and TV career. Let's explore more in-depth…
Comedy and TV Show Career.
Film Career.
Earning through TV Show Career.
Crystal was part of a comedy trio along with his 2 friends. Earlier in his career, the trio performed in coffee houses and colleges.
Then he started performing as a regular performer in "The Improv", which is a comedy club franchise. He even became regular in "Catch a Rising Star", which is a chain of comedy clubs.
In the year 1976, Crystal made his first TV appearance by performing in "All in the Family". In fact, he performed on just an episode of the sitcom.
Later Billy Crystal performed in several game shows, for instance, The $20,000 Pyramid, All Star Secrets, and The Hollywood Squares.
However, his first remarkable role is Jodie Dallas, which he performed on Soap from 1977 to 1981.
In 1982, he hosted his own show, "The Billy Crystal Comedy Hour" that was aired on NBC. Then in the subsequent years, he performed in a variety of his own shows.
Billy Crystal made his guest appearance in the 3rd episode of Muppets Tonight in the year 1996. Apart from that, he hosted several awards telecasts. Then in 2015, he performed in "The Comedians", which is an American comedy TV series.
Earning through Film Career.
In 1978, Crystal first performed in a film titled "Rabbit Test", portraying the role of a pregnant man. Then in 1984, he performed in "This Is Spinal Tap", which is an American mockumentary film. Moreover, in 1986, he performed in "Running Scared", which is an American buddy cop action-comedy film.
Then he portrayed the supporting role of Miracle Max in "The Princess Bride" in the year 1987. For his outstanding role in When Harry Met Sally… (1989), he gained a nomination for Golden Globe. In 1991, he performed in an American western comedy film, City Slickers.
Then in the subsequent years, he wrote and directed "Mr. Saturday Night" in 1992 as well as Forget Paris in 1995. Apart from directing, he also starred in these films. Besides that, he performed in "Deconstructing Harry" in 1997, "Analyze This" in 1999.
In addition to that, he has recently appeared in "America's Sweethearts" in 2001, "the sequel Analyze That" in 2002, and "Parental Guidance" in 2012. And he also directed and produced "61*" (2001), which is an American made-for-television sports drama film.
How does Billy Crystal spend his Time and Money?
As a rich actor, director, and producer, Billy Crystal leads a very high standard of life. Billy Crystal owns an expensive house in Los Angeles, where he lives with his wife and children. The house of Billy Crystal may worth more than $10 million.
Billy Crystal: Overview
| | |
| --- | --- |
| Real Name: | William Edward Crystal |
| Celebrated Name: | Billy Crystal |
| Born: | March 14, 1948 |
| Birth Place: | New York City, New York, United States |
| Birth Sign: | Pisces |
| Height: | 1.7 m |
| Weight: | 72 kg |
| Nationality: | American |
| Sexual Orientation: | Straight |
| Marital Status: | Married |
| Spouse: | Janice Goldfinger ​(married in 1970) |
| Girlfriend: | N/A |
| Children: | Yes |
| Profession: | Comedian, Actor, Director, Producer, TV Host, and Writer |
| Net Worth: | $60 million |
Early Life & Personal Life
On March 14, 1948, Billy Crystal was born in New York City, New York, United States. In the year 1965, he completed his high school education at Long Beach High School. Then he completed his graduation from New York University with a major in film and television directing.
Career
Billy Crystal started off his career as a comedian. After a certain time of his career, he started performing in TV series. Later he entered Holywood and gained prominence with his outstanding performance. He has been performed in so many TV series and films during his career.
Billy Crystal has been nominated for 21 nominations. And he even achieved 6 Primetime Emmy Awards. Apart from that, he has gained a Tony Award, and a Mark Twain Prize. Moreover, in 1991, he became a star on the Hollywood Walk of Fame. And he also hosted academy awards several times.
FAQs
What is Billy Crystal's real name?
William Edward Crystal is the real name of Billy Crystal. And he is professionally known as Billy Crystal. He is mostly known by his professional name, Billy Crystal.
Where did Billy Crystal go to college?
Billy Crystal went to Long Beach High School to complete his high school education. Then he attended Marshall University and Nassau Community College. However, he became a graduate of New York University.
Who is Billy Crystal's wife?
Janice Crystal is the beloved wife of Billy Crystal. William Edward Crystal got married to Janice Crystal in 1970. The couple has 2 daughters together. Their first daughter, Jennifer is an actress, and the second daughter, Lindsay is a producer.
How much is Billy Crystal Worth?
Billy Crystal is a renowned comedian, actress, and director who owns a net worth of more than $60 million. He made his fame and fortune, thanks to his glorious acting career. Crystal even earned the majority proportion of his wealth through his acting career.
Sources