Viber was founded in 2010 by four Israeli entrepreneurs. The app was initially created as a way to communicate with others without incurring high international calling fees.
If you are among the millions of people who use Viber to communicate with friends and family, you may be wondering how much the popular app is worth.
With its large user base and diverse revenue streams, Viber is estimated to be worth nearly $1 billion as of 2022.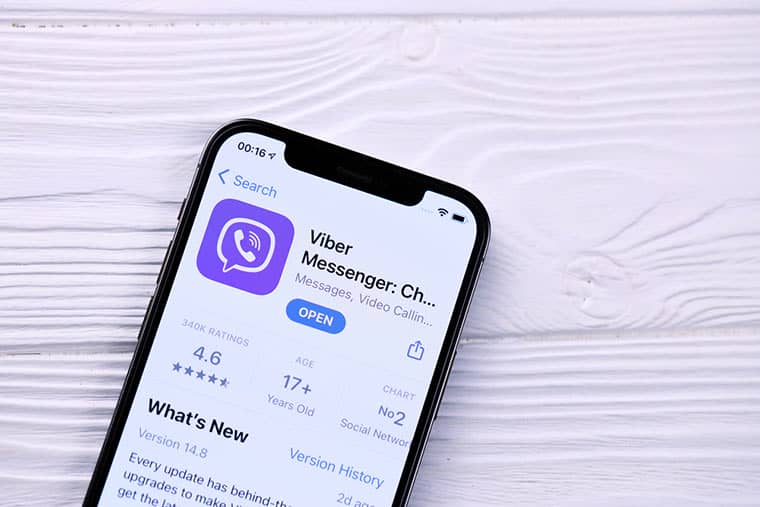 How Does Viber Make Money?
Viber makes money through in-app purchases and advertising. Users can purchase stickers, which are small images that can be used in chat conversations, and Viber Out, which is a service that allows users to make calls to non-Viber users.
Viber also sells premium features, such as the ability to make group calls with up to 20 people and to have a Viber number that can be used to make and receive calls and messages from any phone.
Viber makes money from advertising by displaying banner ads in the app and through sponsored stickers and sponsored messages.
Related: Skype Net Worth
Is Viber Really Free?
Viber is free to download and use. However, there are some paid features, such as making calls to landlines and mobile phones, that require credits. Credits can be purchased in-app or through the Viber website.
Viber is a great alternative to traditional phone calls and text messages. It's easy to use and has a variety of features that make it a great choice for VoIP and instant messaging.
Viber messaging app acquired by Japan's Rakuten for $900 million http://t.co/Pp3Q0b5Ujp

— The Verge (@verge) February 14, 2014
Who is Viber Owned by?
Rakuten acquired Viber in February 2014 for $900 million. At the time of the acquisition, Viber had 300 million registered users and was available in 193 countries.
Viber has been profitable since 2015, and Rakuten has been investing heavily in its growth. In 2017, Rakuten announced that it was planning to spin off Viber as a separate company.
However, those plans were put on hold, and Rakuten has since said that it has no plans to sell or spin off Viber.
Is Viber Still in Business?
In short, yes, Viber is still in business. The company was founded in 2010 and continues to develop its messaging app and other products.
Despite the competition from other messaging apps, Viber remains popular, thanks to its ease of use and cross-platform compatibility.
Who is the CEO of Viber?
Viber's CEO is Djamel Agaoua. Prior to joining Viber, Agaoua served as the CEO of the French mobile marketing company SMSMedia. He has also held senior positions at several other companies, including Orange, SFR, and Bouygues Telecom.
Agaoua joined Viber in 2016 and has since overseen the company's expansion into new markets and the launch of new features, such as Viber Out, a VoIP calling service that allows users to make calls to landlines and mobile phones.
Under Agaoua's leadership, Viber has continued to grow.
Update:
Djamel Agaoua is stepping down and will be replaced in the interim by current COO Ofir Eyal – Rakuten Group
When Did Rakuten Buy Viber?
In February 2014, Rakuten Inc. announced that it had acquired Viber Media Inc. for $900 million. The acquisition was completed in April 2014.
Rakuten is a Japanese e-commerce company founded in 1997. It is one of the largest Internet companies in Japan.
Rakuten operates in various countries and offers a wide variety of services, including e-commerce, travel, banking, securities, and credit card.
Is Viber Safe?
Viber has a number of security features that make it a safe and secure app to use. For example, it offers two-step verification, which adds an extra layer of security to your account.
Viber is also one of the few messaging apps that allow you to delete messages that you have sent. This can be useful if you accidentally send a message to the wrong person or if you want to delete a sensitive message.
In conclusion, Viber is a safe and secure app to use for your messaging and calling needs.
Sources: