Maximillion Cooper is a British Skateboarder, race car driver, and entrepreneur. He is best known for establishing the Gumball 3000, which is a celebrity motor rally. In 1999, Cooper established this motor rally and expanded it into a collection of companies. However, Maximillion Cooper is estimated to have a net worth of $60 million.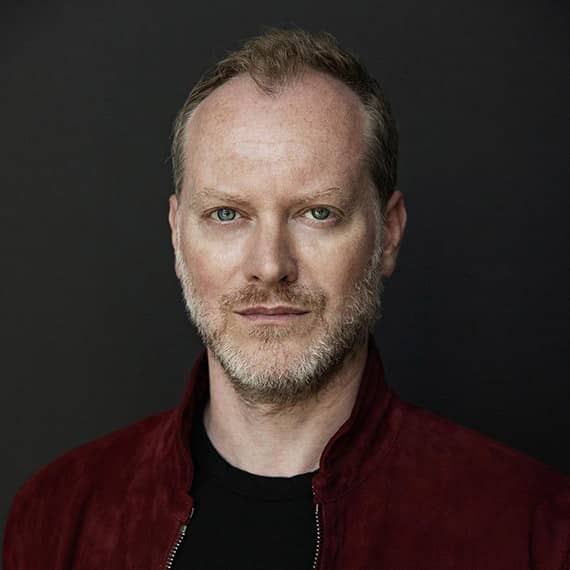 Early Life
Maximillion Fife Alexander Cooper is the full name of Maximillion Cooper. He was born in Stone, Staffordshire, England on 13 July 1974. His father's name is Johnnie Cooper.
Talking about education, Maximillion Cooper studied Fashion from the Central Saint Martins College under the University of the Arts, London. His field of interest was Fashion Communications and Promotion.
Career
Taking a B.A. degree in Fashion, Maximillion Cooper started his career as a fashion Designer. He hardly shared his fashion designing career. Thus, we don't know much about his career as a fashion designer.
However, Maximillion Cooper came to the limelight establishing the motor rally, Gumball 3000, in 1999. Besides, he expanded this underground rally race across the world.
Nowadays, the location of the Gumball 3000 game is changing over the years. This game takes on public roads of 3000 miles.
Maximillion Cooper has always worked on the conception of Gumball 3000, to make the game a unique mix of fashion, music, and entertainment. At first, the Gumball 3000 was launched as a road trip. Cooper along with some of his friends first launched the game giving a road trip of 3000 miles.
Later, Maximillion Cooper involved wealthy individuals in this game and has made Gumball 3000 a new level of the game. Now, the participants have to pay an entry fee of $8,700. Besides, participants have to bring their vehicles.
Gumball 3000 became more famous as Cooper hosted high-profile celebrities like Guy Ritchie, Kate Moss, in this game. In 2000, MTV's show "Jackass" featured this motor rally game as a TV special. Since then, Gumball 3000 has become a widely famous game.
On the other hand, Gumball 3000 was canceled in 2007 as two people were killed in Macedonia. However, the underground motor rally game continued in 2008 in San Francisco.
Founding the Charity Organization — Gumball 3000 Foundation, Maximillion Cooper aided underprivileged youth across the United Kingdom.
Maximillion Cooper Net Worth:
As of this writing, Maximillion Cooper is estimated to have a net worth of $60 million. Credit goes to his innovative game — Gumball 3000. Cooper makes a handsome amount of figures from his Gumball 3000 motor rally game. Besides, he has made so far so good as a race car driver.
How Maximillion Cooper make money?
Having a massive net worth, one should think about the earning sources of Maximillion Cooper. Well, Cooper prominently relies on this game show to make his bread and butter.
Before Gumball 3000, Maximillion Cooper was a Fashion Designer. As a fashion designer, Maximillion Cooper made £29,500 per year. That means, his hourly income was £15.13.
Later, Cooper launched his innovative gaming show — Gumball 3000. He has perfectly mixed fashion, music, and race art in this game.
Maximillion Cooper first took $8,700 per drive as the entry fee of this game. Currently, the entrance fee has risen to over $100k per drive! Imagine the numbers!
From Gumball 3000, Maximillion Cooper has made most of his net worth. This game show was postponed in 2007 and 2020. In 2007, the game witnessed a tragic accident and two people were killed. Due to the Covid-19 situation, Gumball 3000 was canceled in 2020.
However, the Gumball 3000 has come with a new plan. This game is now planned to run from Toronto to Havana.
Personal Life
Maximillion Cooper first dated and married Julie Brangstrup. In 2003, he tied the knot with Julie. This couple was blessed with four children. However, they were divorced in 2010.
One year after separation, Maximillion Cooper began dating the famous rapper — Eve. He met Eve at the Gumball 3000 game. In 2014, Eve shared her wedding vows with Maximillion Cooper. This couple is still passing their blissful moment together.
What is Maximillion Cooper doing now?
Maximillion Cooper is passing busy hours in his philanthropist works and Gumball 3000 games. He has been successful enough to attract numerous celebrities to this game. Cooper wants to take this game to a new level. Thus, he has to give more time to this gaming show.
Maximillion Cooper: At a Glance
| | |
| --- | --- |
| Full Name | Maximillion Fife Alexander Cooper |
| Gender | Male |
| Date of Birth | 13 July 1974 |
| Birth Place | Stone, Staffordshire, England |
| Height | 1.78 m |
| Weight | 70 kg |
| Spouse | Julie Brangstrup, Eve (Rapper) |
| Children | 4 |
| Profession | Skateboarder, race car driver, entrepreneur |
| Nationality | British |
| Net Worth | $60 million |
Sources