Mike Barron is an American entrepreneur, born and raised in San Diego. Thanks to the success of his online advertising company Limelight Media, which promotes some of the biggest names and brands in the world of sports, Mike Barron enjoys a personal net worth of around $3.5 million.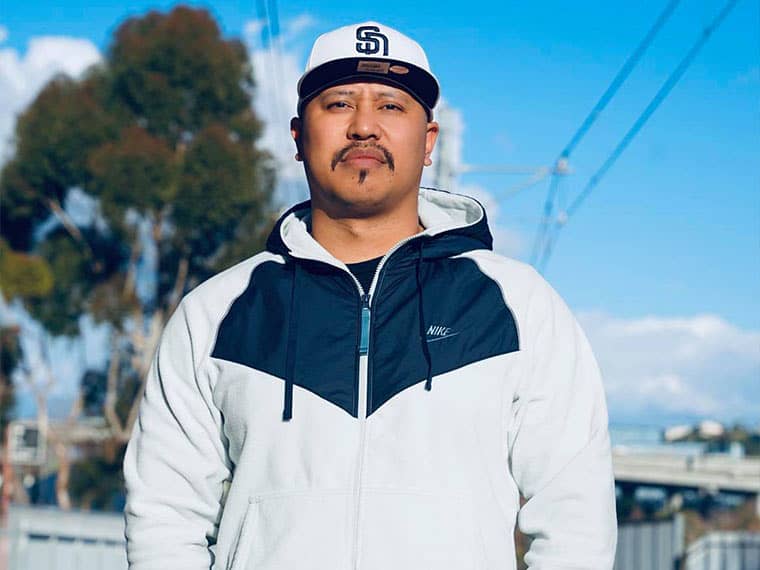 How much does Mike Barron earn?
It is believed that Mike Barron's annual earnings are in the region of $10.1 million. This may sound a little surprising when we consider that Mike Barron's net worth is 'only' $3.5 million, but as we'll discuss in a moment, Mike is a true entrepreneur.
This means that Mike speculates to accumulate, and his net worth is sure to grow over time. Admittedly, Mike also has a passion for sports cars, which is not a cheap hobby! We'll profile Mike's automobile collection a little later.
What does Mike Barron do for a living?
Mike Barron has three primary business interests:
CEO of Limelight Media, LLC
Managing Partner of Superior Fitness
Founder of Barron Investments & Associates
Limelight Media is the most prominent of these. Limelight boasts an expansive client list of sporting superstars, including Conor McGregor, for whom Mike and his team handle websites and online marketing.
Limelight Media also advises and assists businesses and leisure centers in attracting business and closing deals. As winners of the prestigious 2-Comma Club Award, Limelight's importance in the online sales world is beyond doubt.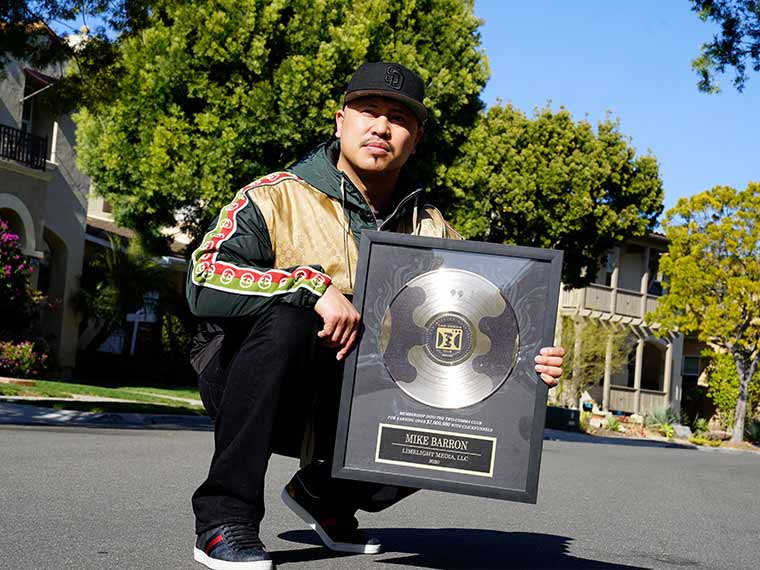 Early years and personal life of Mike Barron
Mike Barron is the very definition of a self-made man – and millionaire. Mike had a troubled start, raised below the poverty line by a teenage single mother. Mike admits that he was not the best-behaved youngster, despite the attempts of his mother to raise him well.
The reality is, Mike fell into the trap that claims far too many young men in America. Spending his teenage years on the streets, Mike emulated the 'gangstas' that appeared to rule his neighborhood. These were the people with money, power, and respect in his eyes. Lacking a male role model to show him otherwise, Mike fell in with a bad crowd and regularly got into trouble.
Thankfully, this story has a happy ending. Mike met his future wife Diana at the age of 24 and often explains how it was her support and belief that guided him through hard times. Mike left his old life behind – and the money that came with it – to enroll in college and train for a new, law-abiding career.
After graduation, Mike earned a six-figure role with the institution. Alas, when the college lost accreditation, he was forced to become a parking valet to make ends meet. With a daughter in his life by this point, things were not easy. Mike and his family were forced to live off instant noodles while he sought a new career.
Mike has never been one to allow misfortune to throw him off track, though. While working as a valet, he taught himself the art of selling. After a stint as a Sales & Marketing Manager for Grant Cardone's, Mike started his own business venture – teaching owners and operators of fitness centers and gyms how to market and generate leads online.
Mike had a natural gift for online promotion and found that he could teach this skill to others. As Mike's client list expanded, so did his business opportunities. Today, Mike can often be found sharing the secrets of his sales success with interested parties – most of whom quickly go on to turn substantial profits by themselves.
Mike Barron's Car Collection
Among Mike Barron's prized possessions are the cars in his garage. Mike owns the following three automobile models, making him the envy of motoring enthusiasts throughout the world.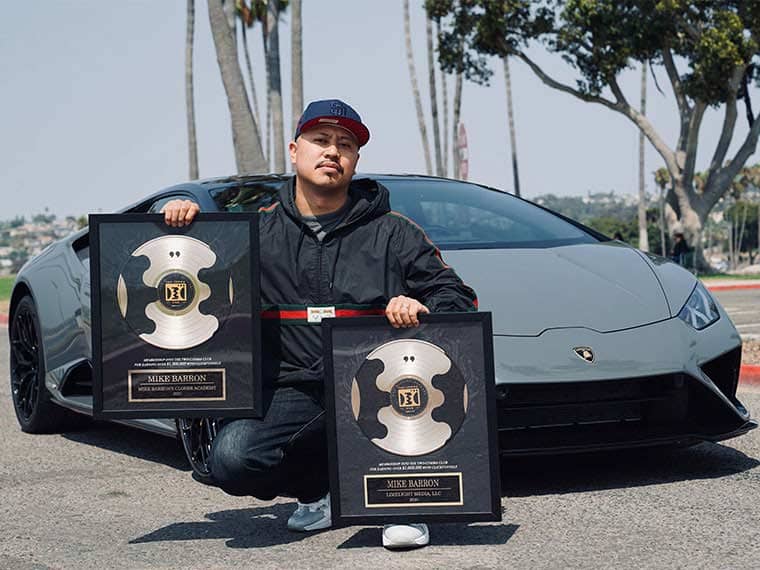 2021 Lamborghini Huracan Evo – Reaching 60pm in less than three seconds from a standing start and topping the speedometer at over 200 mph, this sleek and sexy drive is one the fastest street-legal cars in America
2019 Mercedes Benz e-Class – Mike Barron is not just a successful businessman – he also has an environmental conscience. We're assuming that's his thinking behind investing in the Mercedes E-Class, a fuel-electric hybrid from the Teutonic giants
2020 Lexus NX – Much like the e-Class, the Lexus NX is a hybrid vehicle. It's substantially larger, though, operating almost as a luxury SUV. We guess that when you have as many VIP clients as Mike Barron, you need space for them all
Thankfully for Mike's clients, his wealth and earning potential are not a one-way street. Some of the biggest and greatest names in the sport have quickly realized that partnering up with Mike Barron is a fast way to enjoy a lucrative time in the limelight. It turns out his company is aptly named.
Sources: