Antoine Walker is a celebrated retired American professional basketball player and a sports analyst. He had played for the Minnesota Timberwolves in the NBA before going to retirement. Antoine won the 2005-06 NBA Championship season along with the Miami Heat. He is also a three times NBA All-Star.
Go through the article to learn more about Antoine Walker. Explore how he was able to become a successful person and how he lost hundreds of millions of dollars. Moreover, discover some facts regarding Antoine Walker, including biography, education, family, and many other things.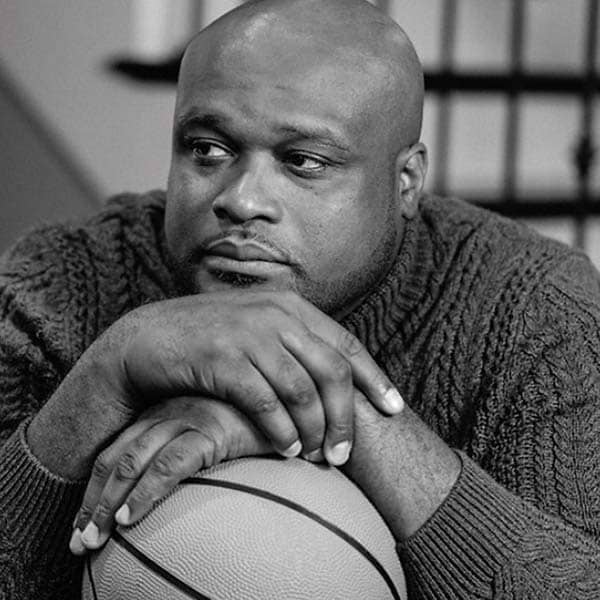 What is Antoine Walker's net worth?
Former American basketball player Antoine Walker possesses an estimated net worth of $400 thousand.
Our website has estimated Antoine Walker's net worth after he lost all his wealth due to bankruptcy. However, there is no evidence of his exact net worth on the internet or anywhere else where general people can access it.
Why did Antoine Walker encounter bankruptcy?
Antoine Walker had an extremely bad habit of gambling. Rumors floating in the air that he lost his fortune for gambling all the money he had and became debt in a bank. After filing bankruptcy in 2010, his net worth, properties, Chicago real estate firm, etc., were driven away from him.
How much money does Antoine Walker make?
When Antoine Walker was playing in the NBA in his ending season of 2008-09, he made 8.85 million dollars that season.
Though Antoine Walker made up to 110 million dollars, he lost everything due to bankruptcy. However, he is working hard these days to recover a little bit by working as a basketball analyst. But Antoine Walker's current net worth is nowhere near his previous net worth.
How much did Antoine Walker make from the NBA?
In 1996, Antoine Walker began his career as an NBA player by playing for Boston. According to Basketball-Reference, he earned an aggregate of 108.14 million dollars until 2008 for playing in the NBA as a basketball player.
Anyways, the amount of money Antoine Walker made per season are tabled below to see at a glance:
| | |
| --- | --- |
| Season | Amount of Money (in USD) |
| 1996-97 | 1.62 million |
| 1997-98 | 1.864 million |
| 1998-99 | 2.107 million |
| 1999-00 | 9 million |
| 2000-01 | 10.13 million |
| 2001-02 | 11.25 million |
| 2002-03 | 12.375 million |
| 2003-04 | 13.5 million |
| 2004-05 | 14.625 million |
| 2005-06 | 6.88 million |
| 2006-07 | 7.607 million |
| 2007-08 | 8.33 million |
| 2008-09 | 8.85 million |
| Total | 108.14 million |
Antoine Walker's career as an NBA player
After graduating from college, Antoine Walker started his career as a National Basketball Association player for the Boston Celtics basketball team in the 1996-97 season. Since then, he has played for the following team until the 2002-2003 season and an aggregate of 580 games.
According to the NBA, Antoine Walker played with many different basketball teams. In the season 2005-06, he along with the team, Miami Heats, won the NBA Championship.
The name of the teams where Antoine Walker played and the number of years he played are tabled below to see at a glance:
| | |
| --- | --- |
| Name of the Team | Years |
| Boston Celtics | 1996 – 03 |
| Dallas Mavericks | 2003 – 04 |
| Atlanta Hawks | 2004 – 05 |
| Miami Heats | 2005 – 07 |
| Minnesota Timberwolves | 2007 – 08 |
Post NBA career of Antoine Walker
In 2010, Antoine Walker encountered bankruptcy, and his net worth vanished instantly. But he was brave enough to turn back though his current net worth is nothing compared to his NBA career earnings.
Currently, Antoine Walker is working in a sports channel, FS1. There, he serves as a sports analyst. Besides, he does counseling and cares for young stars and sportsmen how to take care of their wealth which he could not, unfortunately.
Biography of Antoine Walker
| | |
| --- | --- |
| Full Name | Antoine Devon Walker |
| Professional Name | Antoine Walker |
| Nicknames | 8-Ball, Toine, Employee Number Eight, Toine-Juan |
| Gender | Male |
| Sexual Orientation | Straight |
| Date of Birth | 12 August 1976 |
| Place of Birth | Chicago, Illinois, United States of America |
| Zodiac Sign | Leo |
| Religion | Christian |
| Ethnicity | Black |
| Race | Black |
| Nationality | American |
| Nationality by Birth | American |
| Height | 6 feet 9 inch |
| Weight | 111 Kg |
| Marital Status | Not Married |
| Relationship Status | Single |
| Was Engaged to | Evelyn Lozada (from 1998 to 2008) |
| Children | 2 (Alana Walker and Crystal Walker) |
| Profession | Retired Professional Basketball Player and Sports Analyst |
| Net Worth | $400 thousand |
The early life of Antoine Walker
On 12 August 1976, Antoine Walker was born in Chicago, Illinois, United States of America. He spent his childhood in his birthplace. In addition, Antoine Walker's family follows Christianity, and he also does.
Antoine Walker's father's name is Dennis Seats, and his mother's name is Diane Walker. Besides, he has 3 three siblings, including Tobias Walker, Jarvis Walker, and Darius Walker.
Antoine Walker completed his high school curriculum at Mount Carmel High School, situated in Chicago, Illinois. While studying in that high school, he played with Donovan McNabb, who is currently a retired NFL player.
Later on, Antoine Walker started studying at the University of Kentucky with a full free scholarship. There, he got the chance to play for Rick Pitino.
FAQs
Did Antoine Walker suffer an injury during his NBA career?
Like other sportsmen, such as JaVale McGee, Antoine Walker suffered injuries during his career in the NBA. In January 2003, on his right knee, he had a mild ligament sprain. At that time, Antoine was at 15th position in scoring in the league with 22 points per game on average.
Does Antoine Walker have a ring?
Antoine Walker has a long 12-years career in the NBA as a basketball player. While playing in the NBA, he became NBA's All-Star 3 times and has won a championship from where he was honored with a ring. However, after declaring bankruptcy in 2010, he sold his championship ring.
Is Antoine Walker a Hall of Famer?
Antoine Walker is not a Hall of Fame player unlike other players of the series. Money comes after success, and he is one of the fastest 100 million dollars generators in the NBA. But Antoine lost everything in his possession for his foolishness and lost the chance of becoming one.