Tommy Caldwell is an American rock climber who owns a net worth of $500 Thousand.
He has done much sport climbing like big-wall speed climbing, hard traditional climbing, and big-wall free climbing. He is the pioneer of the most difficult big-wall climb in the world, the Dawn Wall.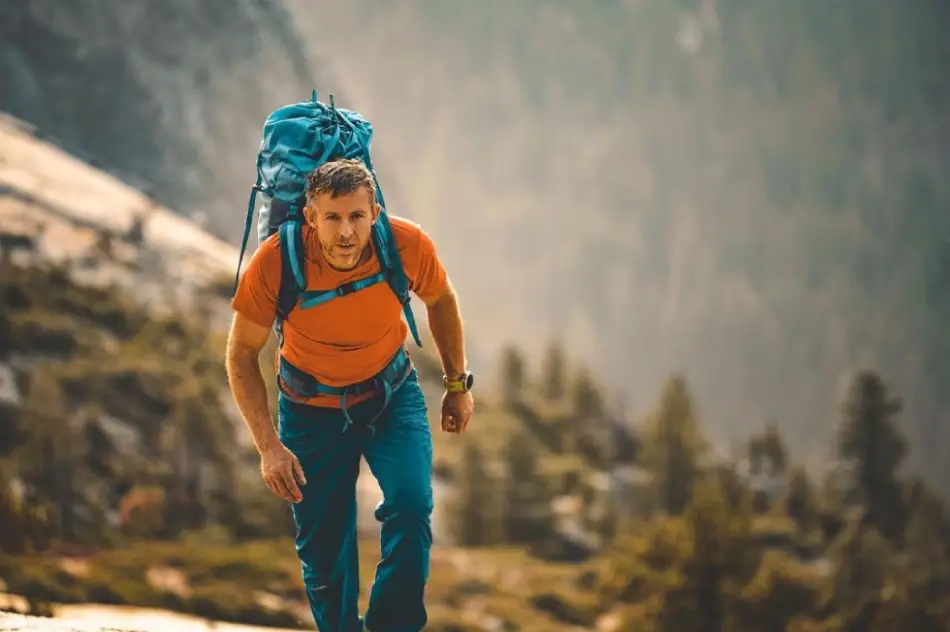 He made his maiden free ascent in Yosemite National Park. In this kind of sport, he is so good. In 2015, National Geographic magazine listed his name as arguably the best all-around rock climber on the planet. Besides, he has ranked #9 in the best climbers list in the world.
This big wall climber has appeared in many documented films. These are the 2019 film Progression, and the 2018 films The Dawn Wall, Free Solo. Besides, he has published two books sharing his journey, risk, and limits. He lost his left hand's index finger but his passion and determination didn't stop him.
Also Read: Vegas Dave Net Worth
Tommy Caldwell: At a Glance
| | |
| --- | --- |
| Full Name | Tommy Caldwell |
| Gender | Male |
| Date of Birth | 24th August 1978 |
| Birth Place | Estes Park, Colorado, U.S. |
| Height | 5ft 11in |
| Weight | 75kg |
| Spouse | Rebeca Pietsch |
| Children | 2; (Fitz Caldwell, Ingrid Wilde) |
| Profession | Mountaineer |
| Nationality | American |
| Net Worth | $500 Thousand |
Early Life
Tommy Caldwell was born in Estes Park located in Colorado, U.S. on 24th August 1978. But, he passed his childhood in Loveland, Colorado.
At an early age, Caldwell was highly motivated to rock climbing by his father as he was a teacher, mountain guide, and rock climber. Besides, Caldwell's mother was also a mountain guide.
Career
This fascinating mountaineer started his annual trips with his sister who later inspired him highly. His debut free ascent was different EI Capitan routes in Yosemite National Park.
In 2000, Caldwell along with another American rock climber, Beth Rodden, passed a great session in Kyrgyzstan. At that time, their journey was written by the Australian author and rock climber, Greg Child. Besides, Outside magazine published an article including their journey titled Back from the Edge and Caldwell was offered to give a filmed lecture.
In 2004 and 2005, Tommy completed his maiden ascent of the Dihedral Wall and The Nose respectively. It should be noted that he completed The Nose in less than twelve hours! In 2008, Caldwell made his first ascent in the toughest sports routes like Kryptonite and Flex Luthor located in Colorado, the U.S.
Tommy Caldwell has been documented in many films. His journey, risk, and limitation all have been filmed. Progression, The Dawn Wall, and Free Solo are notable films. Besides, Tommy has published two significant books in 2017 and 2018.
FAQs
Does Tommy Caldwell Still Climb? 
This prominent rock climber is now passing his time publishing papers and sharing his memories and journey. In this short of sports, he has done exceptionally well. 
Who is The Best Climber In The World? 
Adam Ondra is the best climber in the world. This Czech professional climber has enrolled in many reputed magazines as the World's best climber. In this list, Tommy has secured his name as #9 world's best climber.
Where Does Tommy Caldwell Living Now? 
Tommy Caldwell is currently living in Estes Park, Colorado, U.S. with his wife Rebeca Pietsch. This couple has two children.