RZA is the stage name of Robert Fitzgerald Diggs. He is best known as the leading member of the Wu-Tang Clan. RZA is also the richest Wu-Tang Clan group member. He is a rapper, actor, record producer, filmmaker, and so on. Throughout his musical and acting career, RZA has grossed an estimated net worth of $18 million.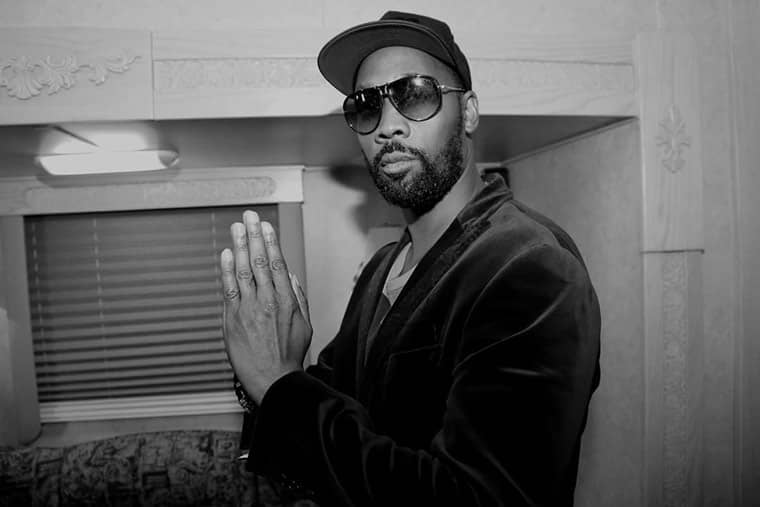 Early Life
Robert Fitzgerald Diggs was born in Brownsville, Brooklyn, on 5 July 1969. His name was taken after the Kennedy brothers — John Fitzgerald and Robert Fitzgerald. According to RZA, the name has been given an honor by the legacy of both John and Robert.
At an early age, RZA grew up with his uncle in North Carolina. At the age of nine, Diggs was introduced to hip-hop music. Two years later, he competed in rap battles.
Though RZA's uncle encouraged him to study, he didn't graduate and don't have a proper educational background. Since his childhood, RZA used to spend weekends with his father in Pennsylvania and Pittsburgh. His father is the owner of a convenience store in Hill District.
Career
RZA became fond of hip-hop music at the age of nine. In 1984, he formed a rap group with his relatives Gary Grice and Russell Jones. They named the group "Force of the Imperial Master". In the following year, they renamed the musical group "All in Together Now".
Within a couple of years, RZA and his fellow mates signed with Jamaica Records. Later, they released an EP called "Ooh I Love You Rakeem".
RZA's musical career got in motion when they formed the famous Wu-Tang Clan. This hip-hop musical group has released:
Studio Albums — 7
Singles — 16
Compilations — 20
Other Appearances — 12
Special thanks go to Oliver Grant, who has invested and produced these albums with the Wu-Tang Clan. The clan's second studio album "Wu-Tang Forever" was highly appreciated.
Apart from music, RZA is well known as an actor. His career-best acting role in films are:
The Man with the Iron Fists
American Gangster
Ghost Dog: The Way of the Samurai
Repo Man
As an actor, RZA has appeared in 71 films so far. He earned special attention to the film lovers appearing in "The Man with the Iron Fists".
Besides, RZA composed 24 films. He has also written four films and television series. Among these, his contribution to making the TV series "Wu-Tang: An American Saga" can't be denied. In the music department, RZA worked in seven films.
RZA Net Worth:
As of this writing, Robert Fitzgerald Diggs aka RZA is estimated to have a net worth of $18 million. His eight-figure net worth has ranked him the richest Wu-Tang group member. All credit goes to his versatile career. Both from music and acting, RZA makes his daily bread and butter.
How does RZA make money?
RZA makes most of his fortune prominently from hip-hop music and acting. As a rapper, he took time to make a blast. They were able to make something giant through their hip-hop group — Wu-Tang Clan.
The group's second studio album — Wu-Tang Forever — sold more than 2 million copies in the United States. Wu-Tang has sold 6.5 million albums in the US and nearly 40 million worldwide.
In 1997, RZA's album "Wu-Tang Forever" gained a 4x platinum certificate. Besides, the album became one of the best-selling rap albums in 1997.
RZA has grossed a hefty sum of his net worth making songs for numerous companies. In 2020, RZA played jingle for ice cream trucks. He was paid a notable figure from the Good Humor ice cream company. RZA also makes a handsome amount from his concerts.
Talking about acting, RZA's role in twelve notable films has aided $1,135,779,791 in the worldwide box office. As an actor, RZA's role and box office earning is mentioned below:
| | |
| --- | --- |
| Acting Role | Worldwide Box Office Grossing |
| Supporting | $1,135,779,791 |
| Leading | $413,965,444 |
| Cameo | $9,537,120 |
| Lead Ensemble Member | $413,965,444 |
Hence, RZA also earned a handsome amount appearing in numerous films and TV series.
Personal Life
RZA has married two times. In 2000, he first tied the knot with Eboni Mill. This couple was blessed with four kids. In 2006, they got divorced.
Later, RZA began dating Talani-Rabb. In 2009, they tied the knot and are still living together.
RZA: At a Glance
| | |
| --- | --- |
| Full Name | Robert Fitzgerald Diggs |
| Gender | Male |
| Date of Birth | 5 July 1969 |
| Birth Place | New York City, United States |
| Height | 6 fit 1 inch |
| Weight | 84 kg |
| Spouse | Eboni Mill, Talani-Rabb |
| Children | 4 |
| Profession | Rapper, Actor |
| Nationality | American |
| Net Worth | $18 million |
Sources