Ladd Drummond is an American fourth-generation cattle rancher. Ladd is the co-owner of America's one of the largest ranch estates — Drummond Land & Cattle Company. He is probably best known for his wife, Ree Drummond, a television personality and blogger. However, Ladd Drummond is estimated to have a net worth of $220 million.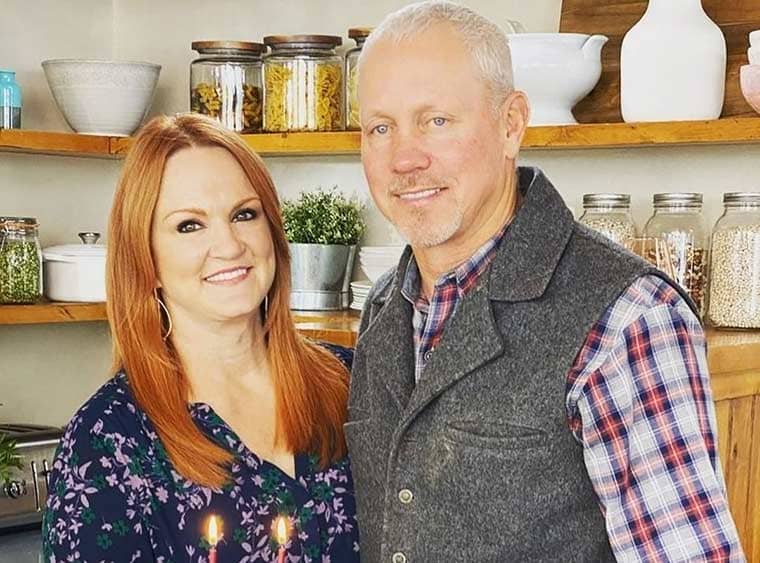 Early Life
Ladd Drummond is the youngest son of Nan Oslen and Chuck Drummond. He was born on 22nd January 1969, in Nebraska, Omaha, United States. Todd and Tim Drummond are the elder brothers of Ladd Drummond.
Due to a car accident, Ladd lost his elder brother — Todd Drummond. Todd was 18 only. After losing his older brother, Ladd Drummond began working on a family friend's ranch in Texas.
Talking about education, Ladd Drummond graduated from Pawhuska High School. After completing his high school session, Ladd attended Arizona State University. He took his graduation degree from the following University.
Career
Ladd and his brother, Tim Drummond are the co-owners of the Drummond Land & Cattle Co. In the late 1800s, patriarch Fred Drummond founded the ranch estate. Fred Drummond was a Scotland emigrant.
Throughout history, all three sons of Fred Drummond became successful cattle ranchers. Ladd Drummond began working as a cattle rancher just after the death of his elder brother — Todd Drummond.
Ladd opened a restaurant retail store in the Pawhuska building in late 2016. They named the restaurant "The Merc". Two years later, Ladd Drummond opened a Boarding House and a bed and breakfast shop. Besides, he opened a P-Town Pizza and an ice cream parlor in downtown Pawhuska, Oklahoma.
Ladd Drummond Net worth:
As of this writing, Ladd Drummond is blessed with an estimated net worth of $220 million. He inherits the 23rd largest land in the United States. Drummond generates a big sum from his family business. Besides, he makes a handsome amount from his restaurant, breakfast house, and ice-cream parlor.
How does Ladd Drummond make money?
Ladd Drummond has grossed most of his net worth from his inherited family business. He is the co-owner of one of the largest American ranch estates — Drummond Land & Cattle Company. Ladd Drummond's family is considered the 23rd largest landowner in the US.
The Drummond Land & Cattle Company is a private family-held company that generates $2.5 million annual revenue per year. Four people of the family own this Private Company. Besides, the Drummond Land & Cattle Company collects a check every year from the government's Bureau of Land Management.
Keeping wild horses and burros on their property, Ladd Drummond and other owners receive $2 million a year. Since December 2006, the Bureau of Land Management has paid $23.9 million to the Drummond Land & Cattle Company.
Talking about the real estate of the Drummond family, they own 433k acres of land over 675 square miles. A government report showed that the Drummond Family has received more than $24 million from the government of the US, over the past decade.
The United States government has paid the hefty sum to the Drummond family to protect animals on their land.
Personal Life
In the mid-1990s, Ladd Drummond met Ree Drummond in a bar. After completing her post-college years in Los Angeles, Ree Drummond moved to Oklahoma. Though Lee planned to move to Chicago for Law School, she changed her mind later.
On 21 September 1996, Ree Drummond and Ladd Drummond tied the knot. In the wedding reception, Ladd remained in the men's locker room and watched his alma mater Arizona State play Nebraska. This match was won by ASU.
The newly married couple visited Australia as their honeymoon. They live on a cattle ranch, which is approximately two hours from Oklahoma City and eight miles west of Pawhuska, Oklahoma.
Ree Drummond and Ladd Drummond are blessed with four children. They are Alex, Paige, Bryce, and Todd. Ladd Drummond's son, Alex graduated from Texas A&M University and Paige is now studying at the University of Arkansas.
Ladd Drummond and all of his family members love fantasy football.
What is Ladd Drummond doing now?
Ladd Drummond is now passing busy hours on the reality TV series — The Pioneer Woman. This series started in 2011. Besides, this show premiered on the Food Network from 2011 to 2020.
Ladd Drummond: At a Glance
| | |
| --- | --- |
| Full Name | Ladd Drummond |
| Gender | Male |
| Date of Birth | 22 January 1969 |
| Birth Place | Nebraska, Omaha, United States |
| Spouse | Ree Drummond |
| Children | 4 |
| Profession | Businessman, Landowner |
| Nationality | American |
| Net Worth | $220 million |