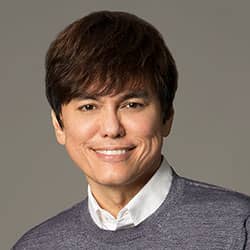 Joseph Prince, widely known as Pastor Joseph Prince is an elder and senior Pastor in New Creation Church located in Singapore. He is also an author, teacher of the bible, and conference speaker. Joseph Prince has an estimated net worth of $5 Million.
In an interview with Sunday Times, he acknowledged that his monthly income is up to $50,000. Prince hosts a television program 'Destined Reign' which airs in numerous channels around the globe.
He becomes one of the most successful Pastor around the world. Under his leadership, the church experienced remarkable growth in its congregation. Joseph Prince has a phenomenal and dynamic ability of preaching which draws tens of thousands of people in the church every week only listen to him.
Having millions of viewers of his channel Joseph Prince is considered as god sent with the mandate of unveiling Jesus to the people His teaching of God's word freshly and solidly always surprises people.
Joseph Prince: At A Glance
| | |
| --- | --- |
| Name | Xenonamandar Jegahusiee Singh |
| Date of birth | 15 May, 1963 |
| Birthplace | Singapore |
| Height | 1.8 m (5 ft, 10 inch) |
| Occupation | Minister of religion |
| Nationality | Singaporean |
Personal Life
Joseph Prince was born on 15 May 1963 in Singapore. He spent his primary school period in Perak, Malaysia. He studied in Commonwealth Secondary school. His better half Wandy Prince is a devoted and loving woman. They have two children.
Career
Joseph Prince was an IT professional before joining the church. He becomes very successful as a pastor and evangelist. Every day nearly three thousand people come to the Church only to hear his speech. His appointment in the church is seen as a turning point in the history of the church.
The congregation in the church has grown rapidly in number. Being a popular conference speaker he has travelled United States,Britain,Australia,Netherlands, Italy, sharing God's word to the people.
As an author, he published several books. He is a television figure as well, hosting a global television program "Destined to Reign".
Through his writings and broadcasting, he has reached millions of people all over the world. He leads Joseph Prince Ministry, a non profit organization that aims to encourage and inspire people with the gospel of Jesus Christ through broadcasting on television.
More than two decades of his profession Pastor Joseph Prince is now a leading figure in preaching the gospel of grace around the world through his writing resource and television ministry. He has also a great impact on other church leaders internationally. His television program 'Destined to Reign' is currently telecast in more than 150 countries.
Quotes 
"My Ministry is all about exalting the person of Jesus and giving him the central place in the church by focusing people on his unfinished work at Calvary."
"If you don't preach pure and unadulterated grace, people's lives will never be gloriously blessed and gloriously transformed."
FAQs     
What was Joseph Prince's real name?
After birth, his name was Xenonamandar Jegahusiee Singh.
How much does Joseph Prince make a year?
In an Interview, he acknowledged that his monthly income is up to $50,000. And his net worth is 5 million dollars.