Having over 25 companies under its belt, Estee Lauder has become a global cosmetic business.
All the owned companies of Estee Launder are given below;
AERIN Beauty
Bobbi Brown
Brandon Truaxe
Clinique
GLAMGLOW
Tommy Hilfiger
DKNY
Dr. Jart+
La Mer
MAC Cosmetics
Lab Series
Origins
Smashbox
Darphin Paris
Tom Ford Beauty
Too Faced
Aramis
Editions de Parfums Frederic Malle
Lauder (Fragrance)
Le Labo
Bumble and bumble
Aveda
Jo Malone London
Michael Kors
Deciem
Kilian
LAMER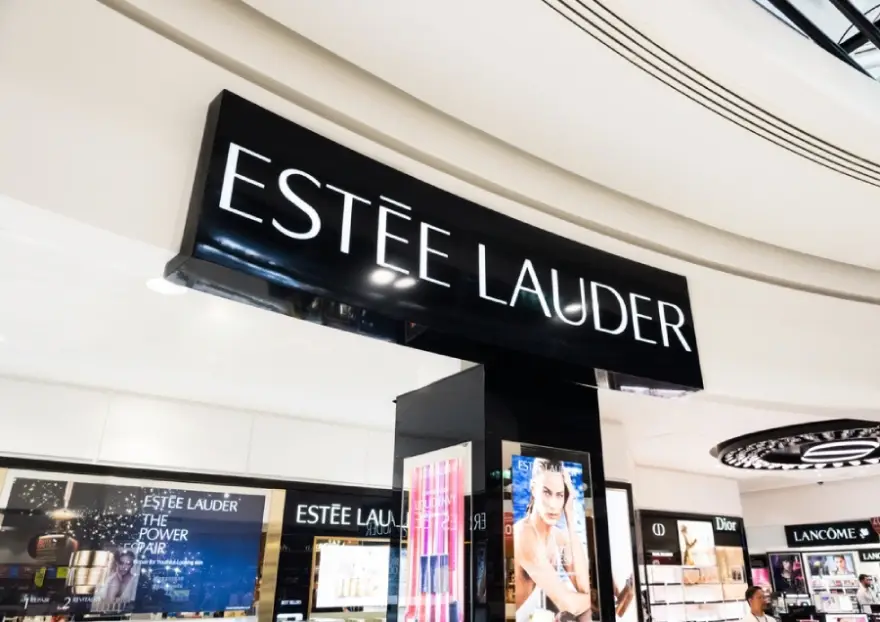 However, Estee Lauder's all acquired companies are divided into three categories. They are cosmetics, haircare, and fragrance.
For more than 50 years, Estee Lauder has remained a leader in wellness, health, and beauty.
Developing connections and sales in new areas has also received increasing attention from Estee Lauder.
The business targets affluent demographics in developing market nations when creating smart marketing strategies to increase sales.
Russia, China, and Mexico are among the important rising nations on which the corporation spends most of its attention.
Let's explore some of the renowned brands owned by Estee Lauder…
Related Read: What Companies Does Apple Own
Bobbi Brown
A well-known division of Estee Lauder, Bobbi Brown is a high-end cosmetics line established by the widely recognized makeup artist Bobbi Brown.
Bobbi Brown was four years old when Estee Lauder bought it in 1995. Since then sales of the product line have skyrocketed.
Products by Bobbi Brown are offered at carefully chosen merchants in more than 80 countries and territories.
Offering renowned beauty items to customers all around the world was the aim of this lineup.
These cosmetics are only affordable to a specialized social group due to their high price.
Clinique
One of Estee Lauder's most profitable and successful subsidiaries is Clinique.
Clinique was established in 1968. It provided the first-ever line of high-end cosmetics developed by a dermatologist.
Its main objective was to offer clients high-quality beauty products with wellness and health in mind.
Clinique has generated revolutionary products, a cosmetics philosophy developed for different skin types and facial characteristics.
Right now, it acquires a position as a leader among international skin care authorities.
The parent business of Clinique receives millions of US dollars in income annually from selling its products in over 100 different countries.
La Mer
This company joined Estee Lauder as a subsidiary in 1995. Since it joined La Mer has become one of Estee Lauder's most profitable and coveted skincare companies in the world.
Dr. Max Huber initially discovered miracle broth as the main ingredient of the brand's flagship products. He is an aeronautical physicist.
Max discovered Creme de La Mer in response ta o healing proposal after a lab accident during the 1950s.
MAC Cosmetics
The M•A•C brand of MAC Cosmetics is well-known for its high quality. The company was established in 1984 in Canada.
This company was strategically acquired by Estee Lauder in 1994 to establish a range of cosmetic products that would work for both beauty professionals and regular customers.
By spreading the word about the company's products to customers, models, and photographers, makeup artists helped M•A•C become one of the most popular and widely recognized professional makeup companies.
More than 120 nations across the world currently sell the company's goods. Besides, M•A•C improved Estee Lauder's financial results and widened its customers and social network.
Tom Ford Beauty
Tom Ford Beauty was established by Tom Ford. This person is a renowned fashion designer and beauty specialist.
The cosmetics and scents in Tom Ford's range are all created to go with his idea for his clothing line.
Ford's collection focuses on modernity, quality, and craftsmanship. Due to the high cost of the products in this range, it is yet another upscale brand.
Aramis
Estee Lauder launched the American luxury fragrance line Aramis in 1964.
It is currently offered in 120 countries and was the first high-end male fragrance in department shops. Perfumer Bernard Chant invented Aramis.
It is categorized as a leather chypre and its top notes include a bitter/fresh herb blended with a cumin body odor note.
On top of that, Aramis usually collects its perfume from jasmine, gardenia, sandalwood, and amber.
Aveda
Horst Rechelbacher established this American cosmetics brand. Right now, this corporation is under Estee Lauder.
The corporation's headquarters is placed in Minneapolis, Minnesota. Aveda produces body and skin care, perfume, cosmetics, hair care products, and hair color.
Besides, they also have a training center for students. There, they have opportunities to learn massage, cosmetology, and esthiology.
What is Estee Lauder famous for?
Estee Lauder is known for its innovative and luxurious skincare, fragrance, hair care, and makeup products.
Estee Lauder's products rapidly became well-known for their superior effectiveness and quality.
The beauty business has benefited greatly from Estee Lauder's commitment to development and research, which is why it is widely recognized.